O'Hare agents confiscate $638K in fake luxury watches, sunglasses and other goods
CHICAGO - Customs officers at O'Hare Airport intercepted a shipment of counterfeit luxury items this week worth nearly $638,000.
Officers inspecting a shipment marked as "fashion sunglasses" on Sunday discovered 61 pairs of sunglasses and socks bearing counterfeit trademarks of designers such as Louis Vuitton, Versace, Chanel and others, the U.S. Customs and Border Protection said in a statement.
Sunglasses and socks weren't the only thing seized.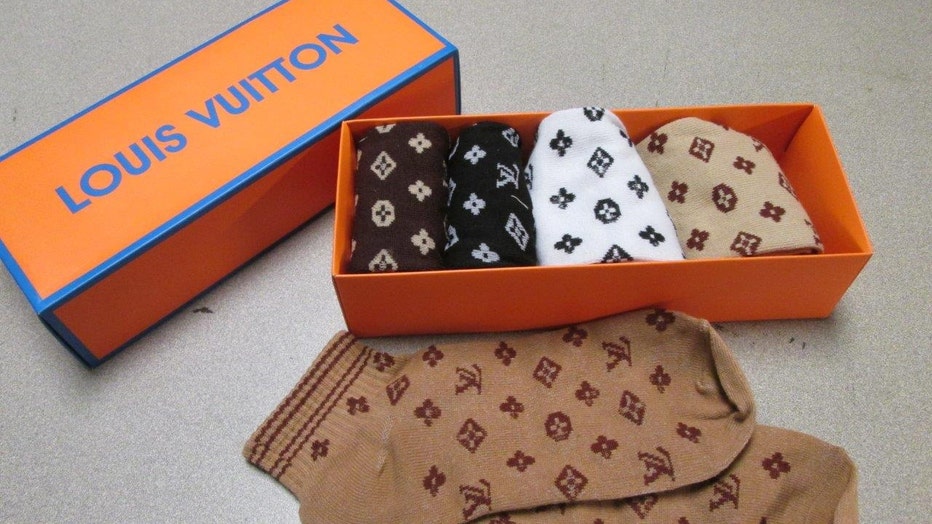 (U.S. Customs and Border Protection)
Officers also confiscated 22 watches bearing the trademarks of luxury brands like Patek Phillipe, Rolex, and Franck Muller, the statement said.
Officials said the shipment was arriving from Thailand and destined for an address in Bedford, Indiana.
Had the merchandise been genuine, it would have been worth almost $638,000, officials said.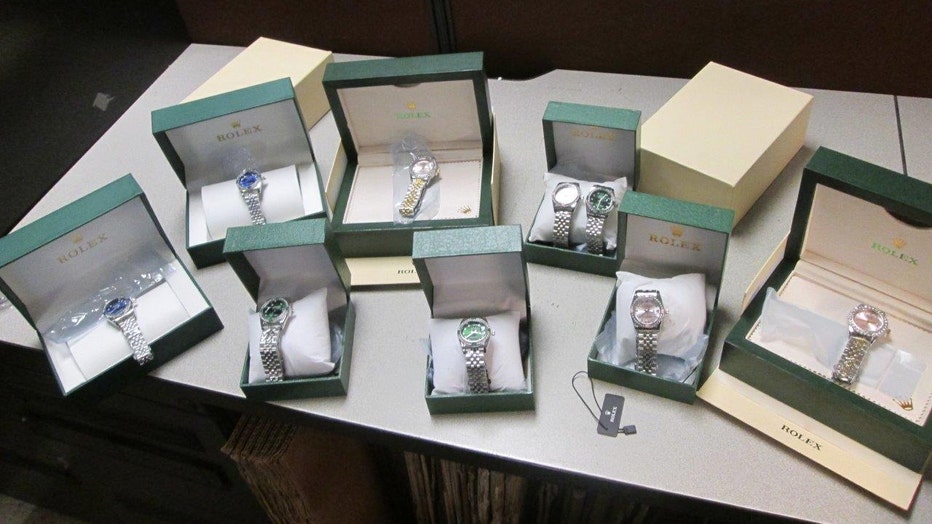 (U.S. Customs and Border Protection)
"Counterfeiters easily hide in plain sight on online marketplaces. They dupe shoppers into buying low quality and dangerous counterfeits online," said Michael Pfeiffer, Chicago's Acting Area Port Director. "CBP employees work tirelessly to protect our economy and consumers every day."
SUBSCRIBE TO FOX 32 ON YOUTUBE
Officials said counterfeit goods bearing the trademarks of famous brands like Gucci, Hermes, and Dior have been known to contain toxic levels of lead and other materials, which are harmful to humans.