Ohio man accused of killing neighbor, running her over with mower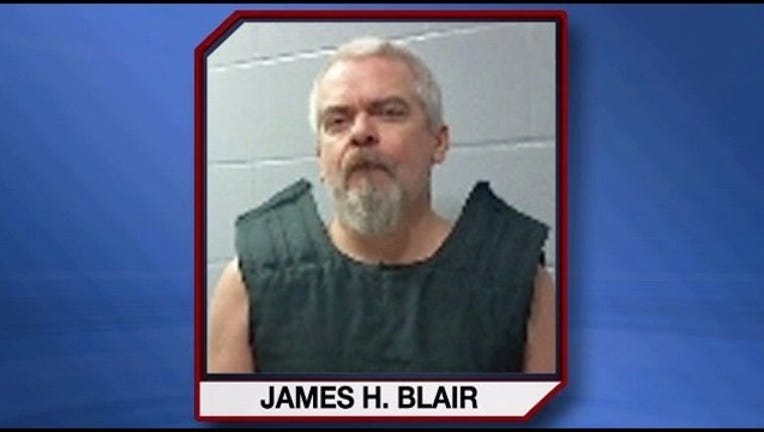 article
WILLARD, Ohio (AP) –  A man who became agitated about his next-door neighbor mowing her lawn at night shot her and then ran a push mower over her body, authorities said Friday.
Linda Ciotto, 62, was shot in the face from close distance, Huron County Coroner Jeffrey Harwood said. Ciotto also had a severe wound to her left arm and hand that appeared to have been caused by a mower blade, Harwood said.
The slaying occurred Tuesday in a township outside Willard, a city about 80 miles southwest of Cleveland.
James Blair, 50, has been charged with murder and is being held in Huron County Jail on $1 million bond. His public defender declined to comment Friday.
Blair was arrested early Wednesday after a six-hour standoff with sheriff's deputies and a SWAT unit that ended when tear gas canisters were fired into the house where he lived with his mother. His 73-year-old mother was arrested Thursday and is also being held in Huron County Jail.
Huron County Sheriff Dane Howard said Friday that the mother repeatedly misled investigators about the whereabouts of the gun used in the slaying. It was found Thursday inside a bag in her possession. She hasn't yet been charged.
Ciotto was shot at around 9 p.m. after Blair became agitated she was mowing her small lawn so late, Howard said. A call came into the sheriff's department about two hours after the shooting, Howard said.
The sheriff called it the most "bizarre" crime scene he's encountered during his 30-year career in law enforcement.
"It was horrific," he said.