One lucky Redditor got Bill Gates as her Secret Santa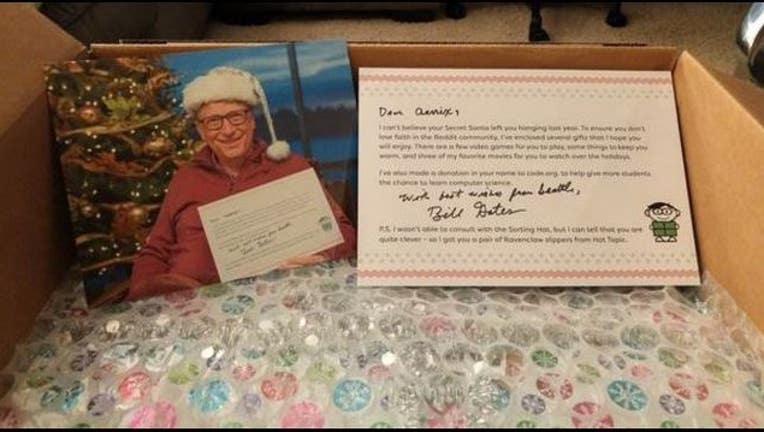 article
Every year Microsoft founder Bill Gates signs up for Reddit's annual Secret Santa game and every year one fortunate Redditor gets the gift to end all Secret Santa gifts.
This year, user Aerrix was the lucky one.
She posted about her present on the Reddit Gifts thread, writing, "So then I get the box open and there's just bubble wrap EVERYWHERE, but under the first layer I see a picture...and my jaw. Just. Drops."
The picture, as you may have guessed, was of the billionaire.
The box contained multiple wrapped presents that were all thoughtfully picked out for Aerrix based on her Reddit profile. 
She shared photos of her haul on Reddit which included a Cajun cookbook (because she's from Louisiana and misses her uncle's cooking), an Xbox, Harry Potter slippers, Zelda mittens and even a classic edition NES.
In addition to the presents, Gates also donated to Code.org in Aerrix's name. 
She writes, "he submitted a donation to code.org in my name to give more students the chance to learn computer science, which is AWESOME because it's something near and dear to my heart as my husband is a programmer and my brother has a degree in computer science!"
Who else is signing up for Reddit's Secret Santa next year?