Orlando victims memorialized with 49 wooden crosses, all built by one man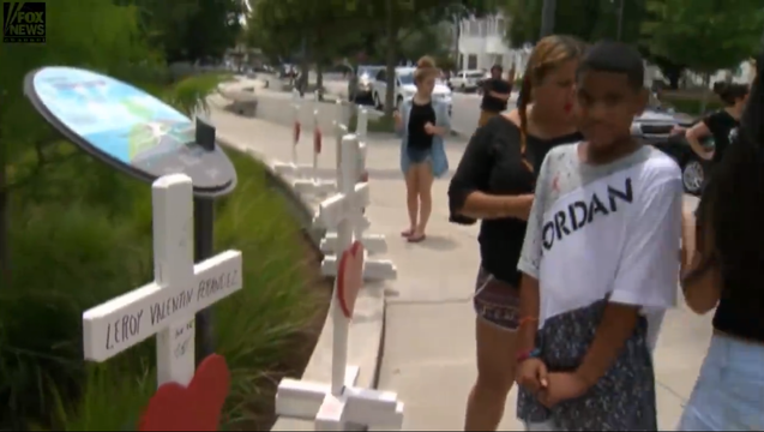 article
FOX NEWS - A man from suburban Chicago who said his own father was murdered decades ago drove to Orlando with a special gift for the city: 49 small, white wooden crosses, one for each of the victims of the Pulse Nightclub massacre.
"My message today is love your bother, love your neighbor. Don't judge them," Greg Zanis told WFOR. He said he stopped building homes and started making the crosses after his father's murder some 20 years ago.
"I started Sunday right after church and I worked until midnight. So that was a short day. Just building," Zanis told WTVJ. "We're made in the image of God and when you see somebody dead like that it just changes. It's like, how can somebody do this to these people? How much hate was in this guy's heart?"
The crosses appear outside the Orlando Regional Medical Center, along a small lake there. Zanis said he also traveled to Newtown after the shooting at Sandy Hook Elementary School in 2012, with 26 crosses in tow. The nighclub massacre early Sunday also left more than 50 people wounded.