Pair sentenced in death of woman featured in Chicago Magazine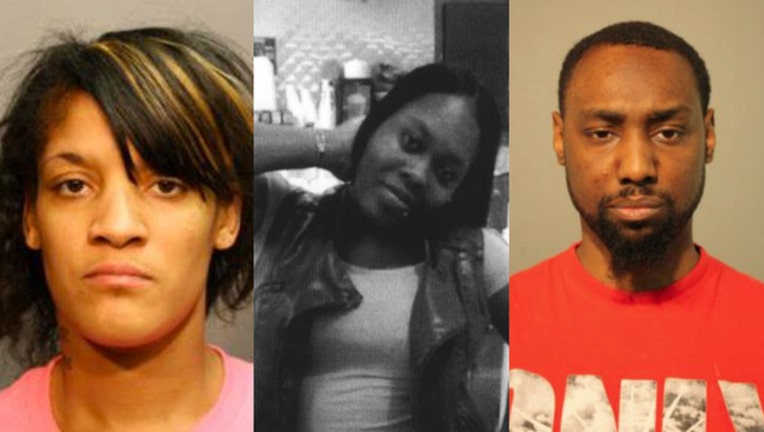 article
CHICAGO (Sun-Times Media Wire) - A man and woman charged in connection to the death of a woman featured in a Chicago Magazine article in 2014 pleaded guilty Monday and were each sentenced to time in prison.
Desmond Collins, 39; and Leondra Martin, 31, each pleaded guilty Monday to concealment of a death before Judge Joseph Claps, according to Cook County court records.
They were accused in the death of 20-year-old Tiara Groves, whose body was found in a warehouse in the 4600 block of West Arthington on July 23, 2013. Her death was featured in a Chicago Magazine article focusing on how authorities reclassify homicides and skew crime statistics.
Groves' death was considered a murder until Dec. 18, 2013, when Chicago Police changed the matter from a homicide investigation to a noncriminal death investigation after the Cook County medical examiner's office determined the cause of death to be a homicide by "unspecified means," according to the magazine story.
More than a year and half after her death, Collins and Martin, Groves' neighbor, were arrested on March 11, 2015.
Martin was caught on surveillance video arguing with Groves at Austin Liquors in Cicero on July 14, 2013, the last day Groves was seen alive, authorities said.
Martin allegedly admitted to detectives that after Groves overdosed, she had watched as Groves' body was wrapped in a sheet and driven from a hotel in Cicero to a home before it was dumped in the warehouse, the Sun-Times previously reported. Her naked, decomposed body was found nine days later.
The medical examiner concluded that the cause of death was "undetermined," but that the manner of death was a homicide based on the condition of the body and the nature of surroundings where the body was found.
Groves, who had heroin in her system, could have died from a drug overdose, but the medical examiner's office also said it could not rule out asphyxiation.
Claps sentenced Collins to two years in prison, but he will receive credit for 405 days served in the Cook County Jail, according to court records.
Collins also pleaded guilty Tuesday to violating the sex offender registry in a separate case and was sentenced to eight years in prison. The sentences will run concurrently.
Martin was sentenced to 20 months in the Cook County Jail and was booked after Tuesday's hearing, according to court and jail records. She will be given credit for 22 days previously served.