Cook County man charged with shooting person trying to break up fight
PALATINE, Ill. - A suburban Cook County man was arrested and charged for allegedly shooting another man who was attempting to break up a fight that the suspect was involved in.
On March 15, around 6:30 p.m., Palatine police responded to the 1900 block of Green Lane North for an unknown medical problem. After arriving at the scene, officers discovered a victim suffering from an apparent gunshot wound.
The victim was transported to Luther General Hospital for treatment, and officers flooded the area to search for the gunman after they received a description of the suspect who fled the crime scene.
During the search, police learned the suspect tried to enter an occupied vehicle that was in a parking lot in the 1100 block of E. Dundee Road.
The victim who was in the vehicle told police which direction the suspect fled in, and shortly after the suspect was taken into custody.
SUBSCRIBE TO FOX 32 CHICAGO ON YOUTUBE
Police say the gunman was identified as 27-year-old Hector D. Gamboa-Montalvo, a resident of Palatine.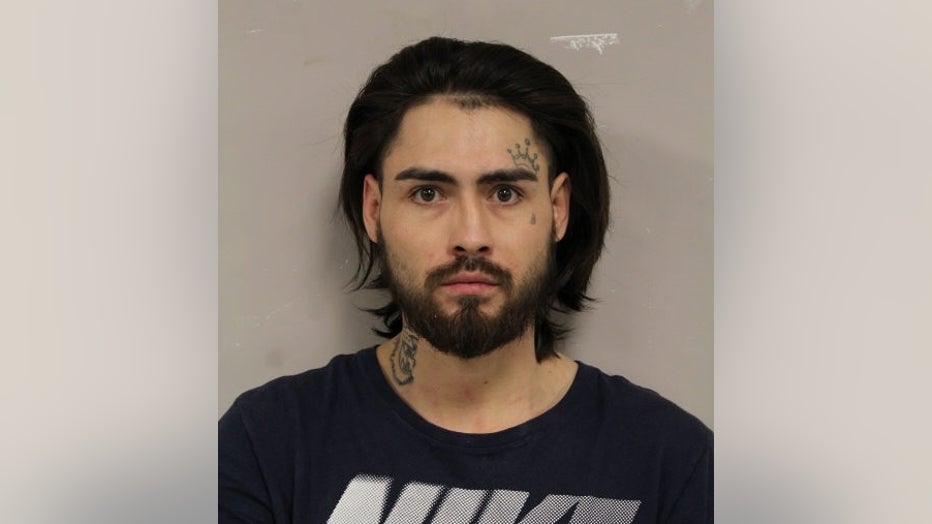 Hector Gamboa-Montalvo | Palatine Police Department
An investigation revealed that Gamboa-Montalvo was involved in a physical altercation with a person when the first victim tried to break up the fight. Gamboa-Montalvo then allegedly shot the victim in the chest.
Gamboa-Montalvo then fled the scene and attempted to enter the second victim's vehicle, police said. He was arrested shortly after.
Gamboa-Montalvo's bond was set at $200,000. He's next due in court on March 21.