Cook County man fled from cops, crashed into parked cars and found with loaded gun: police
COOK COUNTY - A Palatine man was taken into custody after allegedly fleeing police recklessly through a parking lot and crashing into several parked cars Sunday night.
Around 9 p.m., police say an officer observed 24-year-old Carlos Miranda Pina speeding on Rand Rd. When the officer tried to pull him over, Pina allegedly refused to stop and fled into a nearby parking lot in the 1300 block of Geneva Dr. where he struck several unoccupied vehicles.
Pina's vehicle became inoperable, so he fled on foot, according to police. After a brief chase, he was arrested and found to be in possession of a loaded handgun.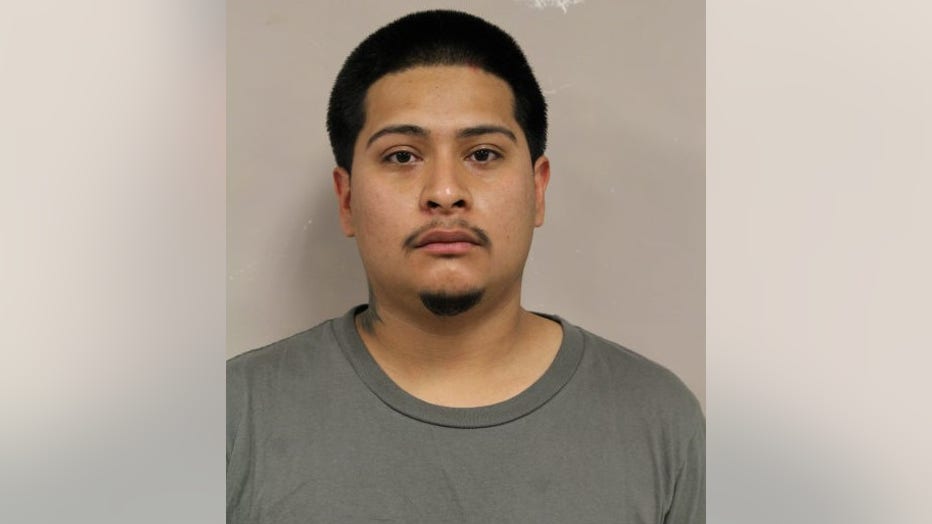 He's been charged with the following:
One (1) Felony count of Unlawful Possession of a Weapon by a Felon (Class 3 Felony).
One (1) Felony count of Aggravated Fleeing and Eluding (Class 4 Felony).
One (1) Misdemeanor count each of DUI, Resisting a Peace Officer, Reckless Driving, and Speeding.
Multiple business and petty offense traffic violations, including operating an uninsured motor vehicle.
Pina appeared in court on Monday and is due back on Dec. 5 in Rolling Meadows.