Peoria faces uncertainty with Caterpillar's impending move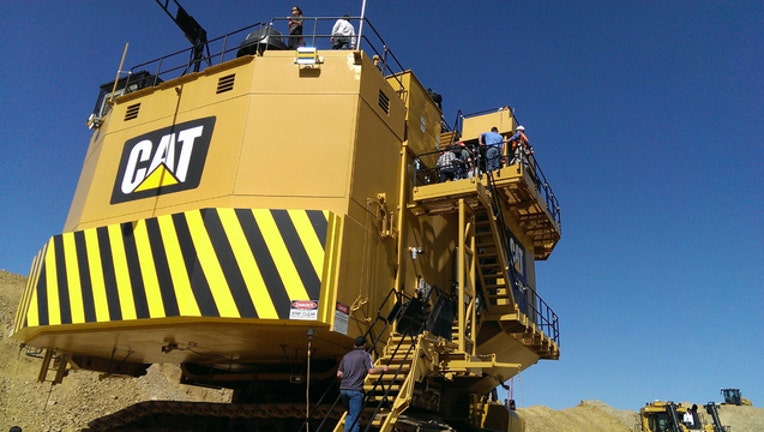 article
PEORIA, Ill. (AP) - Caterpillar Inc.'s plans to relocate its global headquarters to the Chicago area by the end of the year have made downtown Peoria's future development uncertain.
Caterpillar unveiled plans in 2015 to build its new campus across the street from the current headquarters after demolishing a Chase Bank building, which the company acquired in 2012, the Journal Star reported. The project had the potential to be included in a downtown transformation, which has begun with infrastructure improvements and residential additions.
The company announced Tuesday that it was moving its headquarters to the Chicago area and wouldn't build a new complex in its current Peoria location.
"I was somewhat disappointed by it," said Pat Sullivan, owner of nearby Kelleher's Irish Pub. "On the other side of it, a lot of the jobs are staying."
New CEO Jim Umpleby said the company intends to collaborate with Peoria to find a good use for the property. But the status of an entire block downtown is now in question, said Mark Misselhorn, chairman of the city's Downtown Advisory Commission.
"Obviously, that's a big chunk of the central part of downtown that was to be demolished," Misselhorn said.
Sean Kenny owns Kenny's Westside Pub, a newcomer to downtown. He said the prospects of a new Caterpillar headquarters nearby influenced his decision to move from West Peoria to downtown. He said the executives often brought guests and clients into town who would eat at his restaurant.
"If the hotel does poorly, we might do poorly, too," Kenny said.
Misselhorn said Caterpillar's move opens the Chase building to redevelopment instead of demolition.
"What looks like a big blow, and it is, can be opportunities for individual developments instead of one gigantic development," Misselhorn said.
___
Information from: Journal Star, http://pjstar.com