Chicago police fire shots during arrest of armed man on 606 Trail
CHICAGO - Police fired gunshots while arresting an armed man Thursday morning on the western end of the 606 Trail in Logan Square, according to Chicago police
No one was injured in the incident, which unfolded shortly after 7 a.m. as officers confronted a man in the 3700 block of West Bloomingdale, police said in a statement.
Police said the man, 28, was wanted in "several crimes involving a weapon just prior to his arrest." After finding him on the trail, a "confrontation ensued and resulted in shots fired by police with no hits," police said in the statement.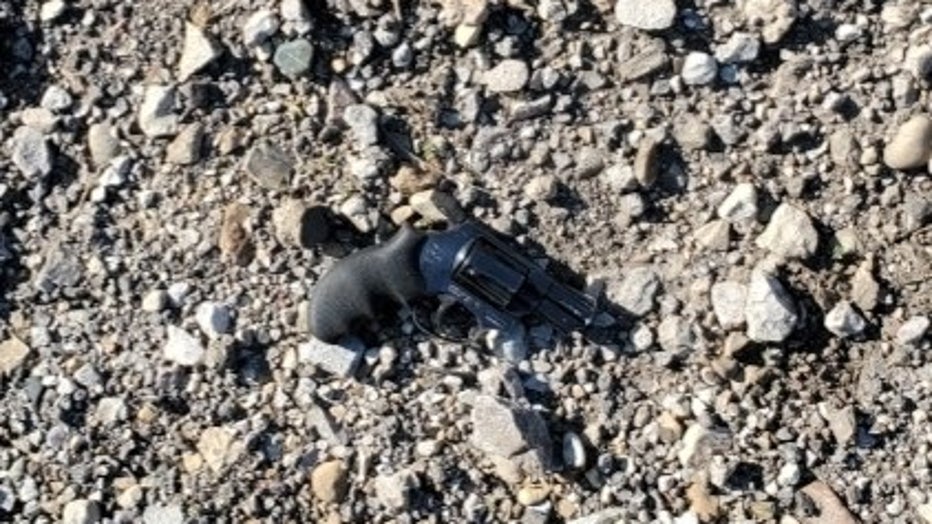 Police say this gun was recovered from a man who was arrested Thursday on the 606 Trail. | Chicago police
The man was arrested and a weapon was recovered, according to police, who shared a photo of a revolver on a patch of gravel.
The officer or officers who fired the shots will be placed on routine administrative duty for 30 days while the shooting is investigated by the Civilian Office of Police Accountability, police said.
A police spokeswoman declined to provide additional information.
The trail was closed west of Central Park Avenue as police investigated.