Pharma Bro Martin Shkreli has bail revoked, heads to jail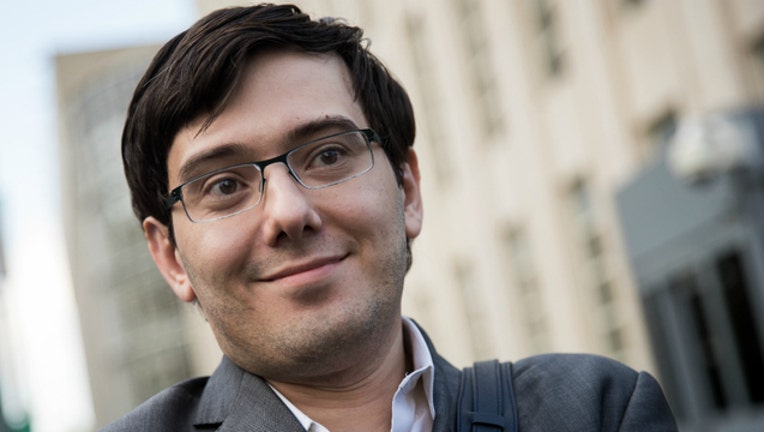 article
NEW YORK (AP) - Former pharmaceuticals company CEO Martin Shkreli had his bail revoked and was headed to jail Wednesday while awaiting sentencing for a securities fraud conviction.
A judge heard arguments about whether the provocative online antics of Shkreli, dubbed the Pharma Bro, were bad enough to put him behind bars and decided to have him taken into custody immediately.
A defense attorney had argued in court papers that Shkreli's recent offer to pay a $5,000 bounty for securing a Hillary Clinton hair with a follicle while she's on a book tour was merely a tasteless joke comparable to some of President Donald Trump's derisive comments, not a threat worthy of putting him behind bars.
"Indeed, in the current political climate, dissent has unfortunately often taken the form of political satire, hyperbole, parody or sarcasm," wrote the lawyer, Ben Brafman. "There is a difference, however, between comments that are intended to threaten or harass and comments - albeit offensive ones - that are intended as political satire or strained humor."
The attorney was responding to government filings last week that argued Shkreli's behavior was threatening enough to jail him while he awaits sentencing for his securities fraud conviction. Prosecutors said the posting prompted the Secret Service to use more resources because it ran the risk that many of Shkreli's social media followers would think he was serious.
Shkreli, who is best known for hiking up the price of a life-saving drug and for trolling his critics on social media, was found guilty last month on charges, unrelated to the price-fixing scandal, that he cheated investors in two failed hedge funds he ran. The defense had argued that investors got their original investments back and even made hefty profits.
Shkreli has said he feels "exonerated" despite his conviction and thinks there's a "50-50 chance" he won't face any punishment. He chatted with fans on his YouTube channel and sparred with a reporter after last month's verdict.
"In sum and substance," he said, "I feel exonerated."