Photo of Chick-fil-A server working through injury goes viral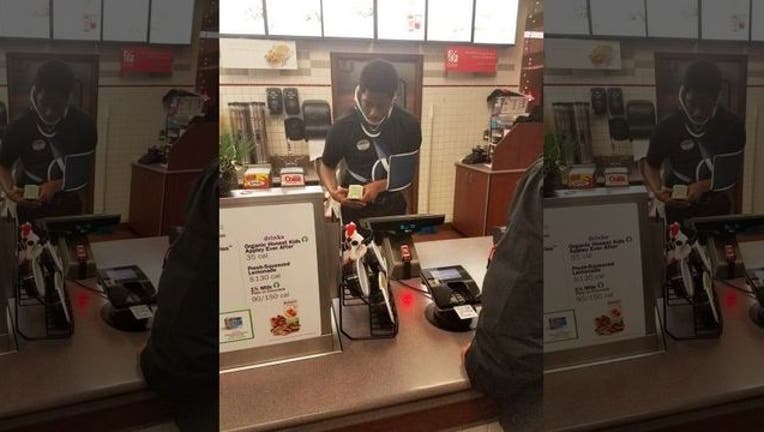 article
(FoxNews.com) - Christmas has come early for one injured Chick-fil-A worker.
A photo of a teen in a neck brace and sling working at an Indianapolis-area restaurant has gone viral-- and sparked a wildly successful fundraising campaign for the homeless.
Jakeem Tyler wasn't expected to be working the counter at Chick-fil-A in Avon, Ind., last Thursday. The Avon High School student, and part-time employee, had been injured in a car accident a week earlier, and when he walked in sporting a brace, his employers and co-workers told him he should go back home and recover.
But that day, Indianapolis resident Cameron Nelson went to Tyler's Chick-fil-A and was surprised to see the injured teen taking orders. He asked what had happened and the young worker told him about the accident but explained he needed the cash and said he also wanted to help the homeless this Christmas season.
Nelson took down Tyler's information, snapped a photo of the hardworking teen and posted it to Facebook along with a GoFundMe page, saying, "I think I may kick down a hundred or two on payday to help him out...he's definitely doin it for a great cause & I was amazed he's still workin despite his condition."
Read the full story on FoxNews.com.