Photo shows guns found in Chicago hotel room booked by Iowa man
CHICAGO - A new photo has been released that shows the guns that were allegedly found to be in the possession of an Iowa man who booked a hotel room overlooking Ohio Street Beach and Navy Pier in downtown Chicago.
Chicago police responded Sunday to the W Hotel and found a semi-automatic rifle with a round in the chamber along with laser-sight attachments, bullet magazines and a .45 caliber handgun, according to prosecutors.
The rifle was not engraved with a serial number.
Police received a tip from a housekeeper who was cleaning the room, saw the guns "laying in the window sill" of the room, and warned officers.
Chicago's top cop David Brown said the housekeeper likely "prevented a tragedy."
Keegan Casteel, 32, is facing two felony counts of aggravated unlawful use of a loaded weapon without a FOID card, according to police.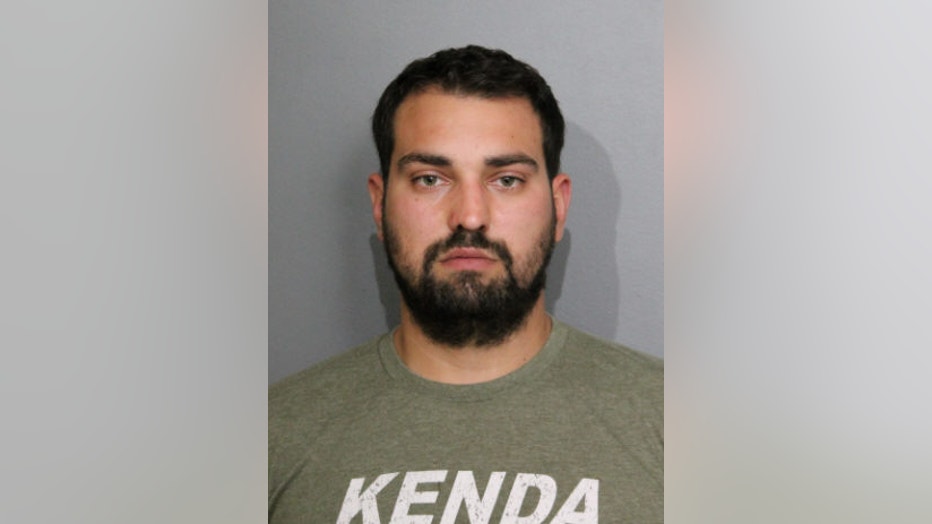 Keegan Casteel | Chicago police
Prosecutors say Casteel's wife was in the room when police arrived.
Casteel posted bond on Wednesday and was expected to be released from jail later in the evening.