Police: 1 dead, 1 hurt in Tri-State Tollway semi crash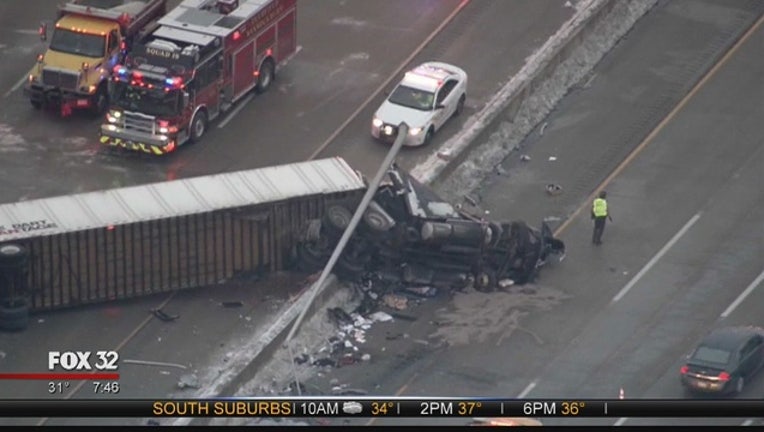 article
(SUN TIMES MEDIA WIRE) - One person was killed and another was injured when a semi truck slammed into a Subaru and a Chevrolet Friday morning on the Tri-State Tollway near north suburban Bannockburn, police said.
The semi was in the westbound lanes of Interstate 94 near Half Day Road at 5:52 a.m. when a wheel came off of it, causing the semi to lose control and strike the Chevrolet, according to Illinois State Police. The semi then ran off the road to the left, hitting the concrete median barrier and a light pole before turning over onto its side and ejecting the driver in the process.
The light pole then fell over and hit a Subaru in the eastbound lanes, state police said.
The driver of the semi was pronounced dead at the scene, state police said. The driver of the Chevrolet was taken to Condell Medical Center in Libertyville with non-life-threatening injuries.
The cause of the crash remained under investigation Friday morning, state police said. As of 8:40 a.m., three westbound lanes and two eastbound lanes remained closed, causing major delays in the morning rush.