Police: 10 shot, 3 fatally, in Thursday city violence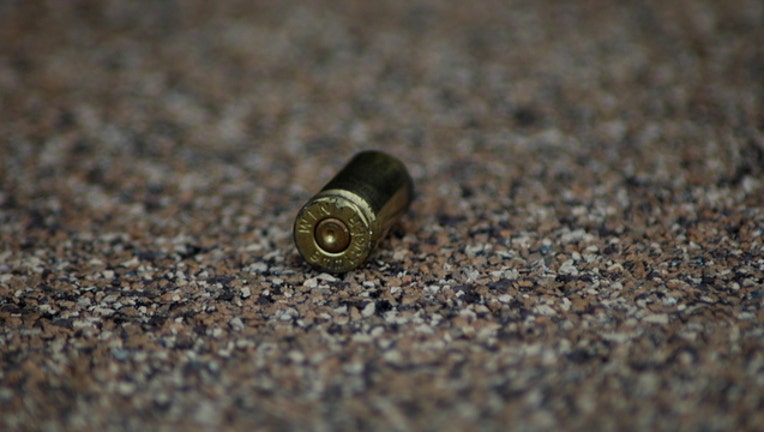 article
CHICAGO (SUN TIMES MEDIA WIRE) - A 15-year-old boy was among three people shot dead, and at least seven more people were wounded in separate attacks on the South and West sides of the city on Thursday, according to Chicago Police.
The teen was slain about 9 p.m. in Englewood's 6900 block of South Stewart, where he suffered gunshot wounds to the chest and abdomen. He later died at Comer Children's Hospital, police said. The circumstances of the shooting were unknown.
About 10 p.m. in Gresham, a person returned to their home in the 8000 block of South Bishop to find a 28-year-old man dead with a gunshot wound to the head in the living room, police said. Area South detectives launched a homicide investigation.
The Cook County medical examiner's office has not released either of those victims' names.
Thursday's first homicide happened about 9 a.m., again in Englewood. Marvin Johnson, 37, was walking near his home in the 7000 block of South Carpenter and was approached by two people who shot him multiple times, according to police and the medical examiner's office. Johnson died at Christ Medical Center in Oak Lawn at 10:01 a.m., authorities said. The shooters ran away after the shooting.
The latest nonfatal shooting happened about 7:45 p.m. in Homan Square, where someone shot a 49-year-old man in the leg in the 700 block of South Lawndale. He was taken to Mount Sinai Hospital, where his condition was stabilized, police said.
Just before 7 p.m., a blue car pulled up to a 21-year-old man outside in the 7100 block of South Woodlawn in Grand Crossing and shot him in the hip. His condition was stabilized at Christ Medical Center, police said.
Another man, 32, suffered a hip wound in Englewood at 6:24 p.m. in the 6700 block of South Normal, police said. He was stabilized at Stroger Hospital.
About 6 p.m., a 16-year-old boy was inside a vehicle in the 11000 block of South Ewing on the Far South Side when he was shot in the head, police said. The vehicle he was in then crashed, and he was taken to Christ Medical Center in critical condition.
About the same time, someone shot an 18-year-old man in the hand, arm and leg in the 4800 block of South Throop in the Back of the Yards neighborhood, police said. He was in critical condition at Stroger.
At 12:19 p.m. in Greater Grand Crossing, three people walked up to a 20-year-old man in the 7700 block of South Michigan, and one of them shot him in the leg, police said. His condition was stabilized at St. Bernard Hospital.
A 50-year-old man was shot in the leg in Thursday's first shooting, which happened in Austin when two people pulled him out of his car as he warmed it up about 4:15 a.m. in the 5000 block of West Ohio, took $100 from him and then opened fire, police said. He was taken to Mount Sinai in serious condition.
Six people were shot in Chicago on Wednesday, leaving one dead. Since midnight on Jan. 1, at least 174 people have been shot across the city. About 81 percent of the shootings have happened on the South or West sides.