Police: 2 killed, 7 wounded in Monday shootings across Chicago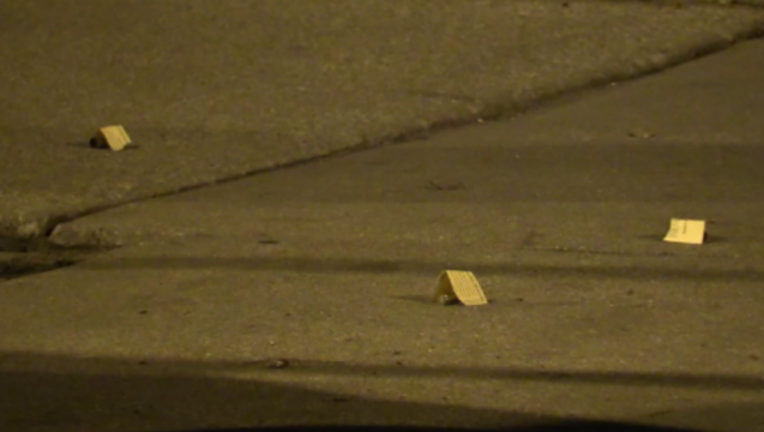 article
CHICAGO (SUN TIMES MEDIA WIRE) - Two men were killed and at least seven more were wounded in shootings Monday on the South and West sides of the city, according to Chicago Police.
The latest homicide happened late Monday night in the Little Village neighborhood on the Southwest Side. At 11:43 p.m., the 23-year-old man was a passenger in a vehicle traveling south in the 3300 block of South California when a white SUV pulled alongside it and someone inside opened fire, police said. The man suffered gunshot wounds to the back and body and collapsed on the street while he was trying to run from the vehicle. He was pronounced dead at the scene.
The other homicide — the city's first in more than a week, ending Chicago's longest killing-free stretch in at least four years — happened about 6:30 p.m. in Chicago Lawn, where someone shot a 30-year-old man in the neck as he sat in a vehicle in the 6400 block of South Claremont. He died at Mount Sinai Hospital, police said.
The Cook County medical examiner's office has not released details on either fatality.
The latest shooting happened about 11:30 p.m. in the South Shore neighborhood on the South Side. A 31-year-old man was riding in a vehicle in the 7600 block of South Coles when a male got out of a dark-colored car and fired shots, according to police. The man was struck in the neck and face and took himself to Jackson Park Hospital. He will be transferred to Stroger Hospital in serious condition.
Several hours earlier, a man was wounded in the Avalon Park neighborhood on the South Side. The 21-year-old was shot in the arm about 8 p.m. in the 8100 block of South Blackstone, police said. He was taken to Northwestern Memorial Hospital in good condition.
About 1:45 p.m., a 33-year-old was shot in the chest and arm in Roseland's 10000 block of South Calumet, police said. He was in critical condition at Christ Medical Center in Oak Lawn.
A little over an hour earlier, at least two gunmen walked out of an Austin gangway in the first block of North Cicero and shot a 53-year-old man in the leg, police said. His condition was stabilized at Mount Sinai. The shooters took off in a black minivan.
Just after 2 a.m., a 44-year-old man got into a fight with a female in the Burnside neighborhood's 9100 block of South Cottage Grove Avenue, and she shot him in the cheek and abdomen, police said. He was stabilized at Christ Medical Center.
Monday's first shooting happened about the same time in East Garfield Park. Two men, ages 27 and 30, were driving in the 400 block of North Sacramento when a black car pulled alongside them and someone inside opened fire, hitting the younger man in the forehead and grazing the older man's shoulder, police said. Their conditions were stabilized at Norwegian American Hospital.
The Burnside and East Garfield Park attacks capped a weekend with 23 people shot in Chicago. Nearly 550 people have been shot in the city this year, according to Chicago Sun-Times data. Ninety-eight of the victims have died.