Police officer dies in South Carolina mall shooting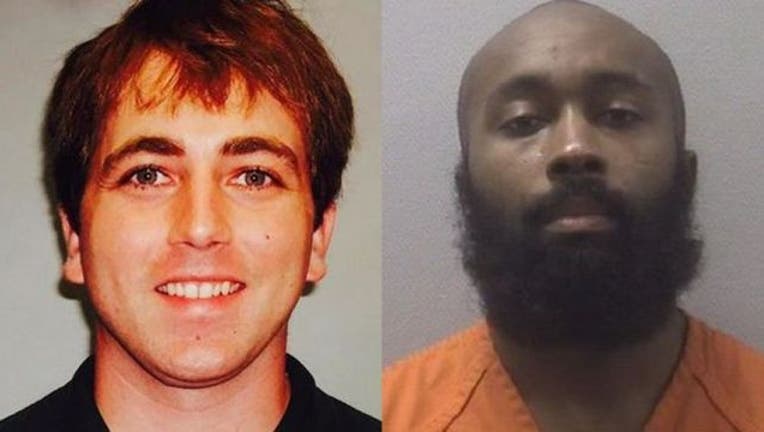 FOREST ACRES, S.C. (AP) – A police officer responding to a report of a suspicious person was fatally shot at a suburban South Carolina mall on Wednesday, and police say a suspect is in custody.
The incident began when the report came in just before 8 a.m., Forest Acres police Chief Gene Sealy told reporters. Two officers responded and attempted to talk to the person, who fled on foot and ran through parts of Richland Mall, including the Barnes and Noble bookstore, officials said.
Officer Greg Alia confronted the person, there was a struggle, and he was shot, Sealy said.
He was taken to a hospital and later died, officials said. No other injuries were reported.
Sealy said a suspect is in custody and is being questioned. Sealy described the man as being armed with a handgun and a knife at the mall. Police did not detail any charges against the man and did not take questions at their news conference.
Sealy said Alia was 32 years old and a seven-year veteran of the department. He and his wife, Kassy, recently had a baby, Sealy said.
Joan Woodward, 81, lived next door to the officer's parents and said she had known him since he was a baby. She said Wednesday afternoon that she'd just visited with his wife and baby.
"She said she was so fortunate that she had him for that length of time," Woodward said.
She remembered sneaking candy to the officer when he came to her door as a child, and she called him "a special human being."
"When my husband died eight years ago, he was so sweet," she said. "He came and sat with me. God always takes the angels."
A GoFundMe page in support of Alia's family had raised more than $21,000 by midday Wednesday. It was set up by Patrick Walsh of Ruston, Louisiana, who said he and Alia were both members of the Phi Sigma Kappa fraternity at the University of South Carolina.
Walsh said that his friend embodied characteristics that would be helpful in law enforcement.
"He was never confrontational, and I thought serving in the police, that's an incredible quality to have," Walsh said.
Hours after the shooting, most of the mall — anchored by a department store, the bookstore and a theater complex — was closed. Traffic flowed and the parking garage was open, but the main entrance was closed by yellow crime scene tape. Customers pulled in and out of a gas station on the corner. A nearby high school was locked down briefly.
Forest Acres is a residential town virtually surrounded by Columbia. Sealy described it as "a small community, a small police department, but one big family."