Police: Person stole credit card from vehicle outside Naperville gym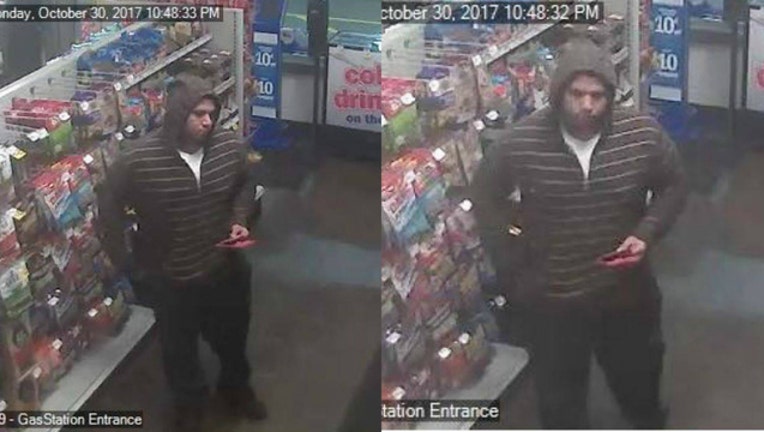 article
SUN-TIMES MEDIA WIRE - Authorities are looking for a person wanted for breaking into a locker and a vehicle last month at a gym in west suburban Naperville.
The suspect allegedly stole a jacket and a pair of sweatpants between 8:30 and 9 p.m. Oct. 30 from a locker at XSport Fitness, 2780 Fitness Drive in Naperville, according to a statement from Naperville police. The jacket contained a key fob to the victim's vehicle.
The suspect then found the vehicle in the gym's parking lot, gained entry and found the victim's wallet inside, police said. He took a credit card from the wallet.
He was later spotted using the victim's card at a Shell gas station and a Meijer, both on Weber Road in Bolingbrook, police said.
The suspect was described as a male standing between 5-foot-5 and 5-foot-8 and weighing 180–220 pounds with a husky build, police said. He wore a gray sweatshirt with a zipper and horizontal stripes and black sweatpants, police said.
Authorities released surveillance images of the suspect and are asking that anyone with information call the investigations division at (630) 420-6726 or (630) 420-6736.