Police say unborn baby involved in Lavontay White case is fine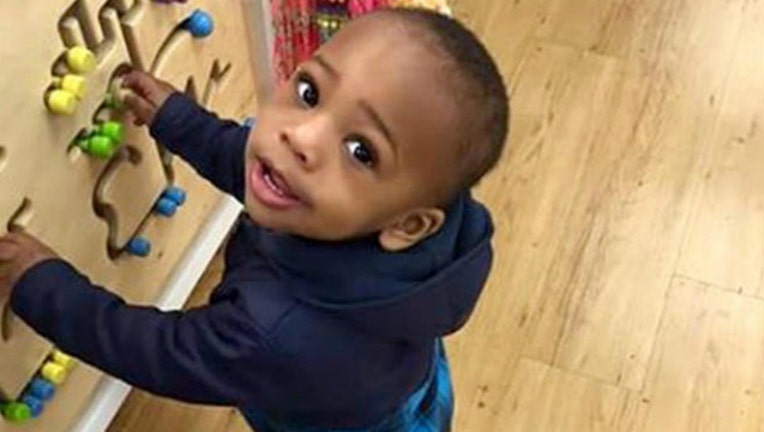 article
CHICAGO (Sun-Times Media Wire) - Chicago Police said Saturday that the unborn child of a pregnant woman who was injured in a West Side shooting that left both 2-year-old Lavontay White and his 26-year-old uncle dead has not perished, contradicting a family member who spoke to the Chicago Sun-Times on Friday night.
"The unborn child of the third victim in the Lavontay White case is fine," police spokesman Anthony Guglielmi said in an email. "Not sure where that misinformation came from."
On Friday, a family member said the woman, who was 4 months pregnant, had lost her unborn baby — a boy to be named Devonte Major, according to the family member. However, the family member said Saturday that doctors "made a mistake" when they told relatives that the baby was lost.
The family member — a sister of Lazarec Collins, the 26-year-old man who was killed — asked that her identity be withheld.
Guglielmi said that, as of Saturday morning, the baby was fine. Police planned a noon news conference on Saturday to discuss an arrest in the case.
The fatal attack in an alley in North Lawndale was partially captured on a Facebook Live video that was being streamed by the pregnant woman when the shooting started.
The three were in a car in the alley in the 2300 block of South Kenneth Avenue about 1:30 p.m. on Tuesday when another vehicle drove past and someone got out and pulled out a gun, according to Chicago Police.
The toddler, Lavontay White Jr., and his uncle, Lazarec Collins were both shot in the head, police and the Cook County medical examiner's office said.
The 20-year-old pregnant woman, Lavontay's aunt, was shot in the abdomen and taken to Mount Sinai Hospital, police said. Authorities initially said her baby would survive.
Funeral services for Lavontay and Collins are set for Saturday, Feb. 25, at the Lawndale Christian Center at 3827 W. Ogden, with visitation at 11 a.m., according to the family member.
A GoFundMe page has been set up help with funeral arrangements for Lavontay.
Chicago Police Supt. Eddie Johnson has called his uncle, Collins, a "documented gang member," saying, "We believe that this was a targeted shooting, so these people were looking for him."
The Facebook video of the shooting was viewed more than 100,000 times in the three hours after the shooting. A $10,500 reward has been announced for information leading to an arrest in the case, but as of Friday afternoon, no one was in custody.
Supt. Johnson repeated earlier calls for tougher gun laws to help abate the violence. "We just cannot afford to have our children shot down for something they had no involvement in," he said.