Police: Vehicle pulled over in Riverside was 'rolling drug store'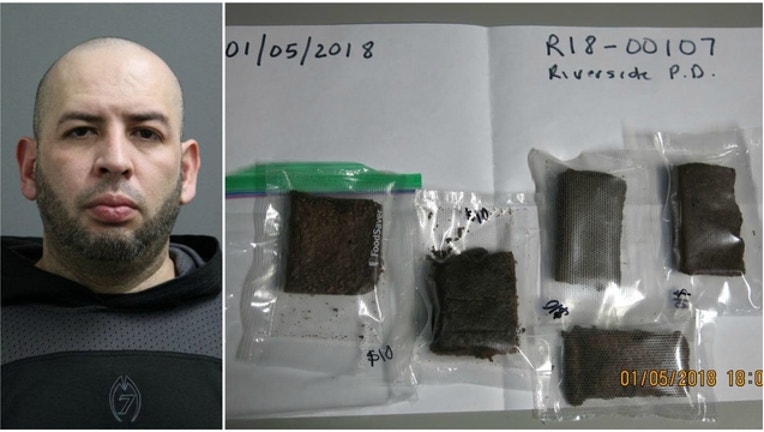 article
SUN TIMES MEDIA WIRE - A man is facing numerous drug charges after authorities found cocaine and marijuana in his car during a traffic stop Friday afternoon in Riverside.
Ponciano Martinez, 40, of Romeoville, was pulled over for driving south in a parking lane at 1:03 p.m. in the 3300 block of Harlem Avenue in Berwyn, according to a statement from Riverside police. Martinez, whose license had been revoked for four previous DUI convictions, was arrested for driving without a license.
While searching the vehicle, police found 110 grams of cocaine and a bag of marijuana inside a Victoria's Secret gift bag, police said. A canine officer and dog were called to further search the car. Police found 366 grams of pot in total, including five homemade brownies containing cannabis, along with a scale, bags and cutting material used for the manufacture and delivery of drugs.
Riverside Police Chief Thomas Weitzel referred to Martinez's vehicle as a "rolling drug store."
Martinez was charged with felony possession of cocaine and cannabis; felony manufacture and delivery of cocaine and cannabis; and felony aggravated driving while license revoked, police said.
According to police, Martinez had been arrested for DUIs in 1998 and 2004, and for felony drunk driving and felony revoked license in 2009 in the same area of Riverside.