Police: Woman struck by stolen vehicle during high-speed chase on Southwest Side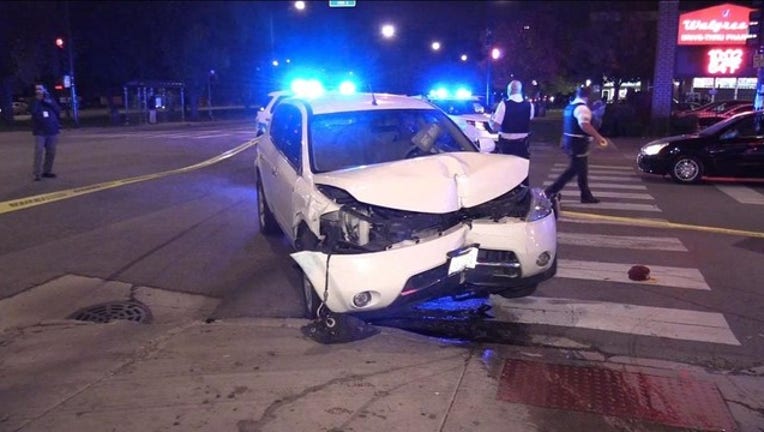 article
CHICAGO (STMW) - Charges are pending against an 18-year-old man who sped away from Chicago Police in a stolen vehicle and struck a pedestrian Monday night on the Southwest Side.
About 9:45 p.m., officers attempted to stop a white SUV in the 5700 block of South Western after a plate check revealed the vehicle was stolen, according to Chicago Police. The SUV pulled over for a moment, then sped away northbound on Western.
The vehicle struck a woman who was trying to cross the street in the 4900 block of South Western, before it finally crashed into a building in the 4700 block of South Western, police said.
The woman, thought to be in her 30s, was taken to Mount Sinai Hospital with non-life-threatening injuries, police said.
The driver ran away after crashing the SUV but was arrested less than a block away, police said. He was taken to Holy Cross Hospital with minor injuries and charges were pending Tuesday morning.