Pritzker defends assault weapons ban, cautions those who bought military-style rifle during brief window
CHICAGO - Illinois Gov. J.B. Pritzker delivered a passionate defense Wednesday of the state's law banning military-style rifles.
"Entire families have been killed by assault weapons. It is time to end this madness," Pritzker said.
And he signaled there may be trouble ahead for Illinoisans who bought them during a brief period when a judge blocked enforcement of the law.
Several downstate Republican lawmakers want anyone who bought an assault weapon during that six-day period when enforcement of the ban was blocked to be exempted from the law, which appears to require that they surrender those rifles next January.
SUBSCRIBE TO FOX 32 ON YOUTUBE
"This is politics at its worst. You shouldn't be punitive toward your opposition," State Sen. Jason Plummer said.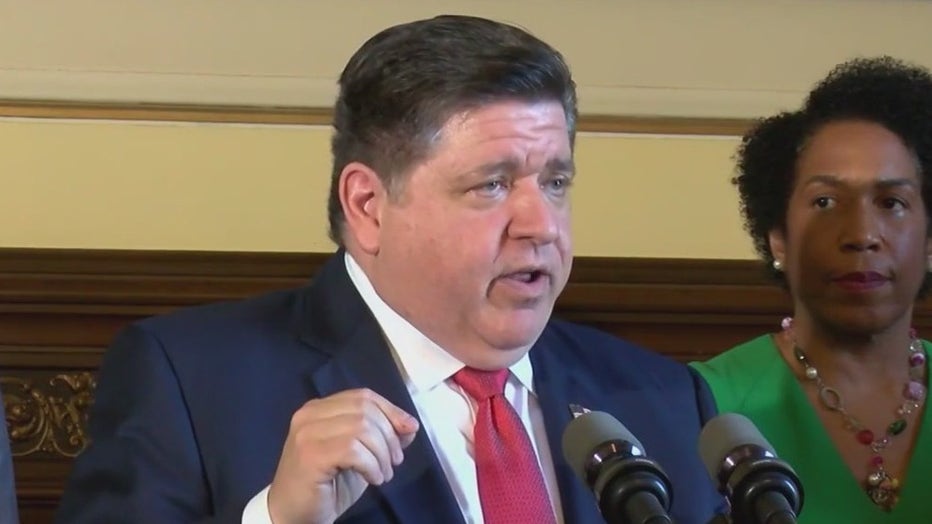 While a group of Republican lawmakers told a state capitol news conference that the assault weapons ban is "obviously unconstitutional," the 7th U.S. Circuit Court of Appeals has allowed it to remain in force pending further review.
The governor challenged the Republican claim that overturning the law would guarantee freedom.
"It is to the freedom of the people of Illinois that we are addressing this law, their freedom to be at the Highland Park parade without getting shot and killed," Pritzker said.
It's not clear how many Illinoisans purchased the military-style rifles during the six-day window when a judge had blocked enforcement of the ban, but Republican lawmakers say they believe it was several hundred at least.