Prosecutors: 2014 killing of tow truck driver was murder for hire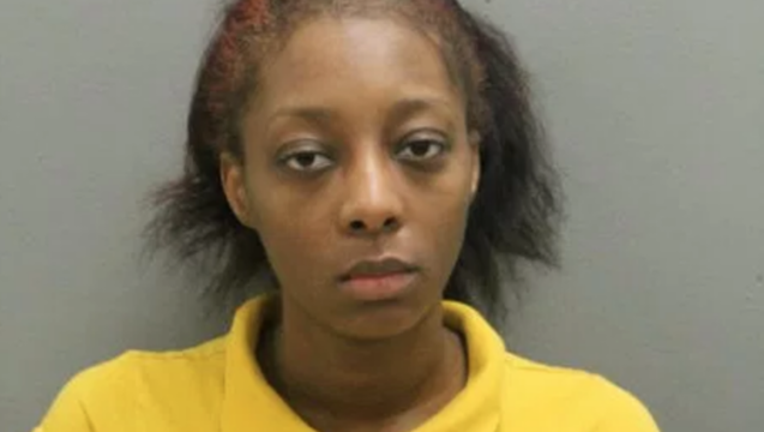 article
CHICAGO (Sun-Times Media Wire) - The masked gunman who shot and killed tow truck driver Reginald Jones three years ago inside a South Side garage was a paid assassin, Cook County prosecutors said Friday.
Brianna Smith paid an unnamed man $4,000 to kill the 33-year-old father of three, to keep Jones from testifying against her boyfriend, who was already facing attempted murder for shooting Jones in a dispute over stolen tire rims, Assistant State's Attorney Jamie Santini said at a bond hearing for Smith at the Leighton Criminal Courthouse.
Judge David Navarro ordered Smith, 26, held without bond on a charge of first-degree murder, the Chicago Sun-Times is reporting.
Smith's boyfriend, who plotted the killing with her in phone calls to and from the Cook County Jail, was not charged, and the hired shooter remains at large, prosecutors said.
In the weeks before Jones was killed, Smith followed Jones and gave her jailed boyfriend reports on his whereabouts and habits, and also called him the night of Dec. 31, 2014 to report that Jones was dead — calls that were recorded by the jail phone system, Santini said
That afternoon, Jones had gone to a tire shop in the 8000 block of Stony Island to see a man who wanted to purchase tires. A man wearing a ski mask and holding a gun walked up to Jones as he stood outside the store, and chased Jones into the shop, Santini said. Jones was shot nine times. His death was the final killing logged by Chicago Police in 2014.
Several weeks later, Smith paid an unnamed man $4,000, Santini said.
The killing stunned Jones' friends and family, who knew him as a jovial father with no ties to gangs or criminal activity. Jones had run his own towing business for eight years.
In July 2013, Smith's boyfriend had stolen the rims off Smith's car, and the two men fought after Jones confronted Smith's boyfriend about the theft a few days later, Santini said. Months later, the boyfriend attacked Jones in an alley, firing a gun at Jones several times and striking Jones once in the arm, Santini said.
Jones pressed charges against the boyfriend, who was arrested for attempted murder. In the ensuing weeks, the boyfriend offered Jones cash to drop the case, but Jones had refused, Santini said.
In a taped statement recorded by police, Smith confessed to helping plan the murder and handing off the cash, Santini said.