Prosecutors: Fatal shooting of man by Zion police was justified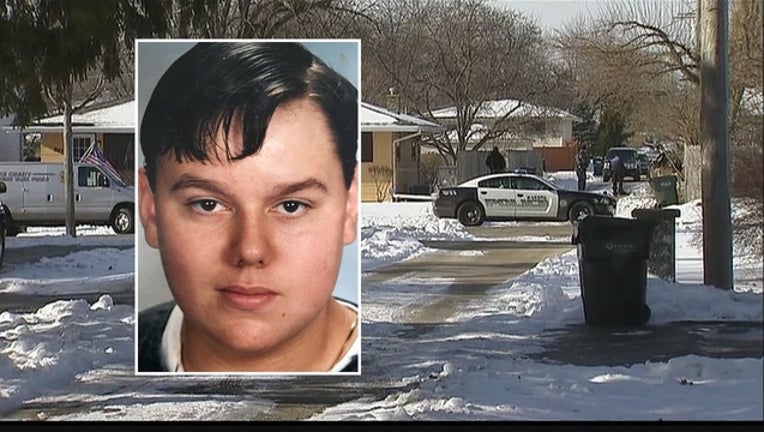 article
ZION (Sun-Times Media Wire) - The Lake County state's attorney's office has ruled that the fatal shooting of a 38-year-old man by Zion police in the northern suburb in January was justified.
State's Attorney Michael Nerheim released the case file Friday afternoon on the fatal shooting from January 6.
About 8 a.m., Zion police responded to a 911 call about a suspicious person taking photographs outside Lakeview Elementary School at 22nd Street and Bethesda Boulevard, authorities said at the time.
According to the report released Friday, when an officer attempted to arrest 38-year-old Charles J. Hollstein, who refused to provide his identification, he ran away.
An officer tased Hollstein, which had "no effect on him," according to the report. As he was running, he fell and the officers again tased Hollstein, who continued resisting. An officer pepper sprayed Hollstein, which again had no effect on him.
One of the officers screamed "He's going for my gun! He's going for my gun!" as Hollstein grabbed an officer's holstered gun, according to the report. Officer Steven Vines then pulled out his weapon and shot Hollstein three times in the upper shoulder.
Hollstein, of the 2900 block of Willow Lane in Zion, was taken to Vista East Hospital in Waukegan, where he was pronounced dead.
When Hollstein was searched, officers found a holster containing an airsoft pistol, two compressed containers, and pellets; a Marine Corps folding knife; a tactical vest; two Coleman Trench shovels; six plastic zip ties made into handcuffs; and an earbud headphone with attached wire.
Though all Zion police squad cars are equipped with audio/visual systems, the shooting was not recorded on video. However, audio of the entire encounter was captured, according to the report.
"Officer Hucker can be heard on that audio recording clearly yelling that Mr. Hollstein was going for Officer Hucker's gun," according to the statement.
"Based upon this entire investigation, I conclude that Officer Vines was justified in his decision to use deadly force," Nerheim states in the report.
"Officer Vines only fired his weapon when he felt that his life and the life of his fellow officer was in danger."
"I would like to express my condolences to the family of Charles Hollstein. Also, I would like to acknowledge the Lake County Major Crimes Task Force for its professionalism, dedication, and thoroughness. And lastly, my thanks to the Citizens of Zion for their patience and cooperation in this matter," Nerheim said.
The last police-involved shooting in Zion was April 4, 2015, when 17-year-old Justus Howell of Waukegan was shot twice in the back while fleeing officers about 2 p.m.
The shooting sparked marches and protests in the community after Lake County Coroner Thomas Rudd ruled the death a homicide. However, in May of that year, Lake County State's Attorney Mike Nerheim ruled the shooting justified.