Prosecutors: Man and his brother sexually assaulted same 3 kids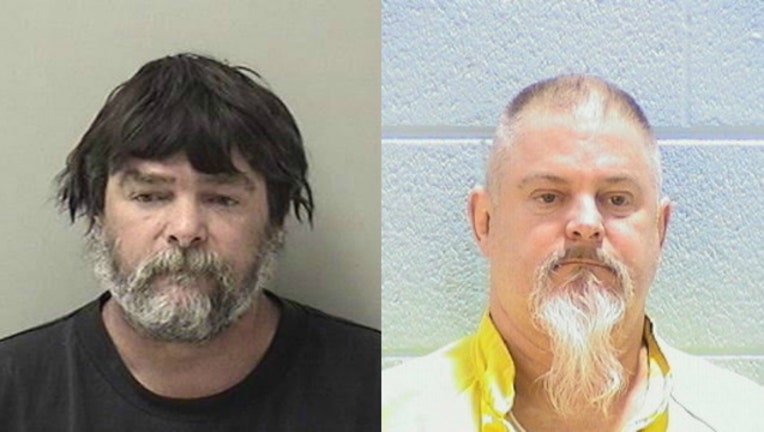 article
(SUN TIMES MEDIA WIRE) - A northwest suburban man faces life in prison for sexually assaulting the same three young children his brother is already serving a prison sentence for sexually assaulting at the same time.
Robert E. Craig, 48, was convicted late Thursday of 11 counts of predatory criminal sexual assault, and six counts of criminal sexual abuse, according to the Kane County state's attorney's office.
A Kane County jury deliberated for about five hours before finding Craig, of northwest suburban Hampshire, guilty of the 11 Class X felonies and six Class 2 felonies, prosecutors said.
Prosecutors showed that between 1999 and 2010, Robert Craig sexually assaulted the siblings, all of whom were younger than 13, in Carpentersville, where he formerly lived.
Over the same time period, Richard E. Craig, 56, of Carpentersville, was sexually assaulting the same children, prosecutors said.
"Robert and Richard Craig are child predators," state's attorney Joe McMahon said in a statement. "Their crimes stole a normal childhood from these children. Their place is not in a civilized society but prison. And after that, they both will have one more judgment to face."
Richard Craig pleaded guilty in 2006 to predatory criminal sexual assault and aggravated criminal sexual abuse. He is serving a 20-year sentence at the Taylorville Correctional Center.
In 2014 one of the victims told a school counselor she was being sexually assaulted by Richard Craig and Robert Craig, prosecutors said. The counselor notified the Illinois Department of Child and Family Services.
"The horrific facts about the Craig brothers' actions came to light because someone made a report to DCFS on behalf of these three victims," McMahon said. "I cannot stress enough the importance of making a report when someone suspects such abuse. Anyone can make a report."
Circuit Judge John Barsanti set Robert Craig's next court appearance for 9 a.m. March 9, 2017, for motions. He faces 11 consecutive natural life sentences, and remains in the Kane County jail, where he has been held on a $150,000 bond, which has now been revoked, prosecutors said.
Both Craigs will have to register for life as child sex offenders.
"Child sex abuse victims deserve justice, and I'm so pleased these victims have received it. They have shown tremendous courage throughout this process, coming back to court 11 years later to again fight for justice," McMahon said.