Quintana paces White Sox to 7-1 win over Cardinals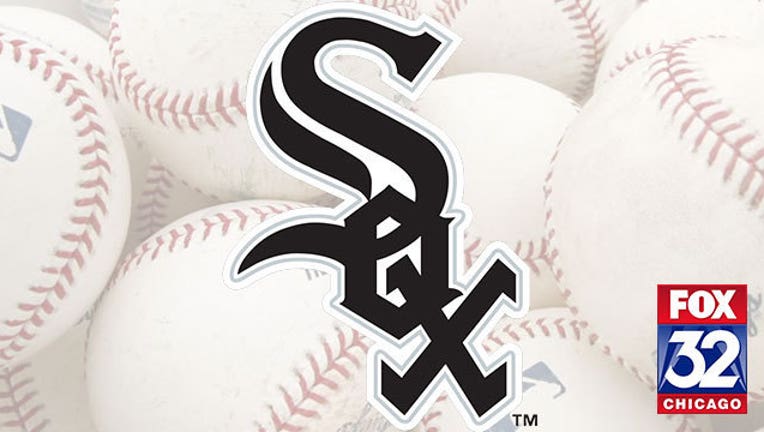 article
ST. LOUIS (AP) - Sweeping a two-game series against the St. Louis Cardinals made it easier for the Chicago White Sox to overlook the three rain delays in the finale after needing 11 innings to win the opener.
"Everybody thinks we'll get a win every day," Jose Quintana said after a strong outing in a 7-1 victory on Wednesday night. "But this is special for us because the Cardinals are the best team in the National League."
Melky Cabrera hit the go-ahead homer and the White Sox pulled away late with a five-run ninth.
"They're a good team, missing some key pieces, but it's nice to come in here and beat a team like this," manager Robin Ventura said. "So, there's some optimistic stuff going on right now."
The Cardinals lead the majors with a 51-26 record and had a six-game winning streak entering the series but were held to a single run in each of the two losses. They were 0 for 16 with runners in scoring position, including seven hitless at-bats Wednesday.
Chris Sale struck out 12 in eight dominant innings in the opener Tuesday, a 2-1, 11-inning victory.
"Those are a couple of our horses," said catcher Tyler Flowers, whose two-run homer highlighted the ninth. "You expect for them and you hope for them to keep us in ballgames whether they have their best stuff or not."
Manager Mike Matheny wouldn't blame the soggy conditions for the Cardinals' poor offensive showing.
"It's not like we're the only guys in a holding pattern. No excuse there," Matheny said. "We've had plenty of experience in the rain and everybody does know the routine."
Quintana (4-7) allowed a run in six innings with eight strikeouts to win for the first time in four starts. The lefty worked at least six innings for the 10th straight time, none of the starts lasting longer than seven innings.
Cabrera homered in the sixth to give the White Sox the lead. They had dropped 12 of 16 entering the series.
There were 2 hours, 19 minutes in delays, all but a half-hour coming before the first pitch. On Sunday, the Cardinals beat the Cubs in a game that lasted 2:28 but consumed 2:29 in delays.
John Lackey (6-5) allowed two runs in seven innings with six strikeouts and two walks. The 36-year-old right-hander worked seven or more innings for the sixth time in seven starts.
"I've always thought of him as more crafty but he still has the velocity to get it by you," Flowers said. "He's got the whole package.
"He looks like he'd be a fun guy to catch, I know that."
Lackey left Busch Stadium without speaking with reporters.
Cabrera hit his third homer, and second in three games, for a 2-1 lead leading off the sixth. Flowers has homered in his last three games, a career best.
The Cardinals wasted Mark Reynolds' first triple since 2011 in the sixth after Adam Eaton missed on a sliding attempt in center field when Quintana struck out Randal Grichuk and Yadier Molina flied out.
Jhonny Peralta had an RBI double in the first for St. Louis.
TRAINER'S ROOM
White Sox: LHP Dan Jennings (neck) was activated from the 15-day disabled list.
Cardinals: LHP Jaime Garcia was ruled out for Thursday's start against the Padres but is optimistic about returning from a mild groin strain Tuesday in a double-header against the Cubs.
UP NEXT
White Sox: John Danks, who faces the Orioles Friday, was 0-4 with a 6.85 ERA in four starts last month.
Cardinals: Rookie Tim Cooney is likely to be recalled from Triple-A Memphis to face the Padres Thursday. It'll be Cooney's second career start - the lefty lasted just 2 1-3 innings April 30 against the Phillies.
TOUGH ASSIGNMENT
Marcus Hatley made his major league debut for St. Louis in the ninth, entering with the bases loaded and nobody out and top Chicago RBI man Jose Abreu at the plate. Abreu hit a two-run single through a drawn-in infield.
"There's definitely nerves there," Hatley said. "I definitely had to calm myself down."
Copyright 2015 The Associated Press. All rights reserved. This material may not be published, broadcast, rewritten or redistributed.