Raccoon hitches ride on trash truck, avoids capture by police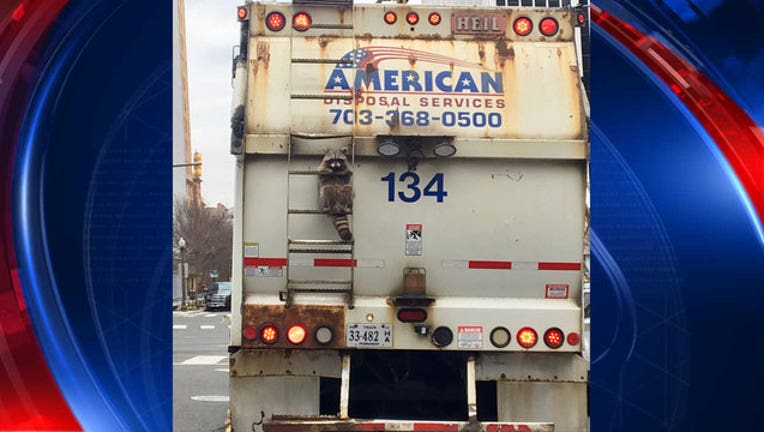 article
FALLS CHURCH, Va. - A daring raccoon was able to get from Rosslyn all the way to Falls Church in a very interesting way – it hitched a ride on the back of a trash truck.
Politico reporter Helena B. Evich captured the remarkable photo of the animal hanging onto the ladder on the rear of the truck Friday morning.
Evich tweeted she alerted the driver of the truck as well as the truck's company, American Disposal Services, about the stowaway.
According to ARLnow.com, a spokesperson for American Disposal Services said the driver pulled over the truck so that the animal would not become injured. They then contacted the Falls Church Police Department's animal control unit.
The City of Falls Church said in a news release that officers responded to the waste disposal vehicle to try to nab the raccoon.