Racist woman berates landscaper, mother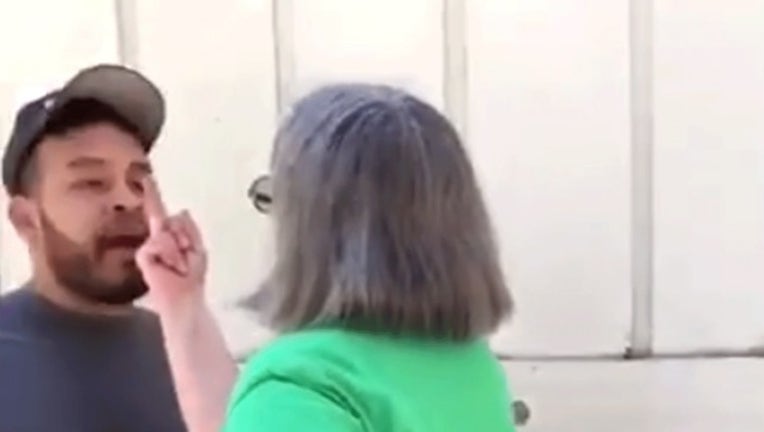 article
NEW YORK (FOX 5 NY) - A landscaper working alongside his mother in Running Springs, California, was recently harassed by a stranger who said because they are Mexican they're also "rapists and animals."
Kenidra Woods, an activist, shared the video on social media. 
The post reads: "A friend, Esteban Guzman sent me this video of a racist white woman harassing him while out working with his mom. 'Why do you hate us?' 'Because you're Mexicans.' 'We are honest people right here!' 'Haha..yeah.. rapists & animals.'"
Woods told FOX5NY.com that the mother and son were hard at work on June 23 at about 10:30 a.m. when the woman came out of nowhere and started verbally assaulting them.
Guzman, who spoke with the NY Daily News, said the lady started by yelling at his mother to "Go back to Mexico."
That's when Guzman stepped in to defend his mother.
In the clip, the woman is seen standing only inches from Guzman and putting her middle finger up to his face. The video shot by Esteban's mother ends as the woman tells him to "follow me, little boy."