Rauner donates $50M to his 2018 campaign fund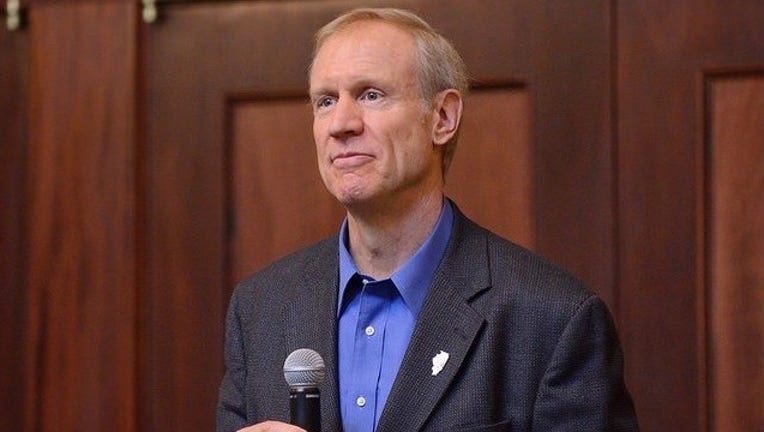 article
CHICAGO (AP) - Illinois Gov. Bruce Rauner contributed $50 million to his own campaign fund as he prepares to seek re-election in 2018, a record-setting amount that Republicans said was intended as a warning to Democrats considering challenging him.
The money from the multimillionaire former private equity investor, made public in documents filed Thursday, appeared to be the largest single donation any candidate for state office has given his or her own campaign, campaign finance experts said. Rauner's team indicated there was more to come, describing it as a "first installment."
The contribution comes as several Democrats are weighing whether to take him on. Among them is Chris Kennedy, the son of the late Robert F. and Ethel Kennedy and former operator of Chicago's Merchandise Mart, who's expected to make an announcement next month.
Billionaire businessman J.B. Pritzker, state Sen. Andy Manar and U.S. Rep. Cheri Bustos also have said they are considering bids.
The Illinois GOP, funded almost entirely by Rauner, already has been attacking potential candidates in online ads and email blasts.
The latest donation ups the ante for the 2018 race, which follows a record-setting 2014 campaign when first-time candidate Rauner and incumbent Democrat Pat Quinn spent around $100 million total.
"It's intended to intimidate people," said Kent Redfield, a professor emeritus of political science at the University of Illinois at Springfield. "It's a pretty big statement by the governor that's intended to scare away opposition in the governor's race and put pressure on the Legislature."
Rauner has clashed with Democrats who control the Statehouse since even before he took office, pushing a pro-business and anti-union agenda he says is needed to repair decades of Illinois' financial mismanagement. Democrats have pushed back, saying Rauner's plans would hurt working families.
The result has been a stalemate unseen in Illinois history. Lawmakers have been unable to agree on a state budget, causing steep cuts to social services, higher education and other programs. The state now has a multibillion-dollar budget deficit and a nearly $11 billion backlog of unpaid bills.
A National Institute on Money in State Politics database ranking the biggest single donations of self-financed candidates showed billionaire businessman Thomas Golisano at the top with a $50 million loan to his 2002 New York gubernatorial bid. He ran unsuccessfully in the Independence Party and loaned his campaign $132 million overall that year.
Coming second was Hewlett Packard Enterprise CEO Meg Whitman, a Republican, who gave four separate $20 million donations in 2010 to her California governor campaign.
The database by the nonpartisan nonprofit institute covers contribution records from 2000 to 2015.
Steve Brown, spokesman for House Speaker Michael Madigan, who's also chairman of the Democratic Party of Illinois, questioned whether the donation meant Rauner was "running scared." He didn't believe it would deter Democrats from running against him.
"Everybody knows he's got all the money that's possible needed," Brown said.
Rauner spent almost $30 million of his personal fortune in the 2014 election and raised another roughly $40 million, helped largely by wealthy business people. In 2015, he reported taxable income of $188 million, most from investments. As governor Rauner doesn't take a salary or a pension.
Rauner was traveling in the western U.S. and unavailable for comment.
___
Follow Sara Burnett on Twitter at https://twitter.com/sara_burnett and Sophia Tareen at http://twitter.com/sophiatareen