Rauner, lawmakers can't agree who writes school funding plan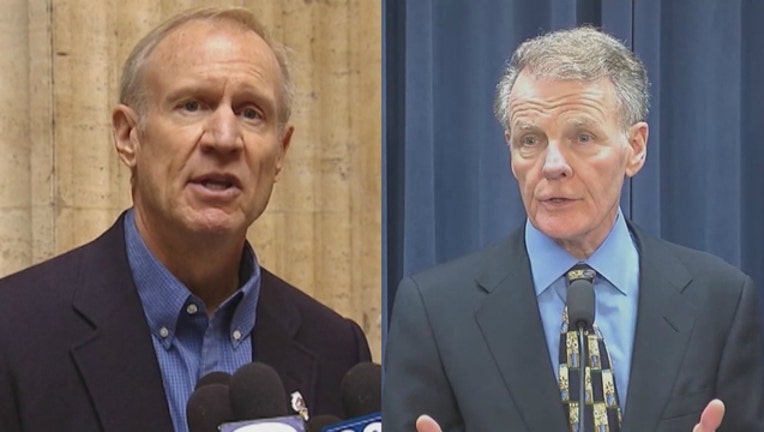 article
SPRINGFIELD, Ill. (AP) - When it comes to the complex, politically prickly topic of overhauling public school funding in Illinois, lawmakers and Gov. Bruce Rauner's office can't even agree on who should take the first step.
Democrats who run the Senate Education Committee told Rauner's education adviser Thursday that the Republican governor should draft legislation to reflect recommendations from a school funding report released last week. The adviser, Beth Purvis, countered that the plan should come from the Legislature.
The two sides agree that the formula for financing public education should be changed to ensure poorer districts receive more financial support from the state. The recommendations, which come from a commission created by the governor, said that Illinois must assess how it supports schools on a district-by-district basis but didn't indicate how legislators could accomplish this.
Sen. Andy Manar, a Bunker Hill Democrat and commission member, suggested the governor's office should translate the findings into legislation.
"How do we make sure that this report doesn't just get plopped on the heaping pile of reports that are somewhere in the basement of this building?" he said.
Purvis responded that writing legislation is "usually the job of the General Assembly" and explained Rauner would use the commission's report to assess any education funding proposals that cross his desk.
But Manar remained concerned about how long it could take for the report's recommendations to make an impact on schools without input from everyone involved. He pointed to one poorly funded school district the commission reviewed where each student could expect just $280 in additional funds under the initial funding increase the committee assumed.
"A student in that district who enrolls in kindergarten will be out of college before that district is adequately funded," he said.
Sen. Jennifer Bertino-Tarrant of Shorewood, the committee's Democratic chairwoman, agreed with Manar and pointed out to Purvis that anyone can write legislation. It just has to be introduced by a lawmaker.
"If we have a framework designed through the governor's office, we may be able to come to a quicker consensus," Bertino-Tarrant said.
___
Follow Kiannah Sepeda-Miller at https://twitter.com/kiannahsepeda .