Record early voting numbers don't carry over to Election Day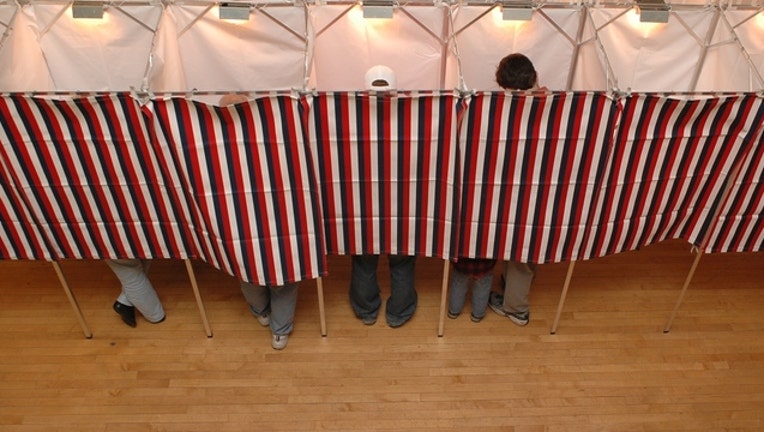 article
CHICAGO (Sun-Times Media Wire) - Despite a record numbers of early voters in Chicago and suburban Cook County, voter turnout for the Illinois primary ballot as of late Tuesday afternoon has been relatively low.
Chicago Board of Election spokesman Jim Allen and chairwoman Marisel Hernandez confirmed Tuesday afternoon that voter turnout has not been as high as expected.
The 19th Ward was a leader in early voting and the 13th Ward had unexpectedly high turnouts.
But early voting, which set new records, is no longer an indication of turnout, Allen said. Overall turnout is not expected to reach the 53 percent level reached in the 2008 primary, when Hillary Clinto and Barrack Obama were vying for the presidential nomination. But neither will it dip as low the as the 17 percent recorded in 2012, when Obama was unopposed, Allen said.
Allen said he has no official projection or numbers to go by, but thinks the voter turnout will be around 40 percent.
As of late Tuesday afternoon, all polls will be closed at 7 p.m. despite some polling locations seeing a lack of judges, some judges not getting along, and minor equipment issues, Allen said.
It was determined that the voters who were turned away for those reasons will still have time to cast ballots before closing time.
Four suburban Cook County precincts will remain open for voting until 8 p.m. Tuesday night because their polling sites opened late.
Those locations in Skokie and Prospect Heights opened late because the buildings were locked Tuesday morning.
An Oak Park polling place also opened late due to absent poll workers.
The precincts that will remain open late are:
• Niles Township Precincts 23 and 64 at Devonshire School, 9040 Kostner Ave., Skokie;
• Wheeling Township Precinct 16 at Willow Heights Condos, 844 E Old Willow Rd., Prospect Heights; and
• Oak Park Township Precinct 12 at Oak Park Arms, 408 S. Oak Park Ave., Oak Park.
In McHenry County, meanwhile, all polling sites will remain open until 8:30 p.m. to accommodate those unable to vote earlier due to technical difficulties with poll books, the county said on Twitter.
One of the biggest problems so far in Cook County has been accommodating young voters, specifically 17-year-olds, Allen said.
The Chicago Board of Elections discovered the wrong settings were being used in their electronic phone books, resulting in the selection of general election instead of primary election ballots, making 17-year-old voters who turn 18 by Nov. 8 unable to vote.
Since Tuesday morning, that error had been corrected and complaints slowed down, Allen said.
If any young voters continue to experience difficulty, Allen instructed them to call (312) 269-7870 for assistance, make sure they have two forms of ID, and remain at their polling location to receive help from judges.
Four judges were removed from polling stations Tuesday, Allen said.
One judge in the 8th Ward in Precinct 3 was removed for being under the influence of alcohol. Another was asked to leave for being disruptive, argumentative and uncooperative with fellow judges and voters.
A judge in the 46th Ward was observed sleeping, with a strong scent of alcohol; and a  judge in the 39th Ward, Steve J. Bartaus, was removed because he is a candidate for Republican committeemen on the ballot.
Among Election Day successes have been the Election Board of Chicago's reconfigured website, which has been helping voters locate the correct polling places, Allen said.
While 40 percent turnout in Cook County might be disappointing, it is far higher than at least one collar county is reporting. The Kane County clerk's office is reporting voter turnout of under 24 percent as of 4 p.m. That includes just over 7 percent of voters who cast early ballots, and just over 16 percent who had voted on Tuesday.