Records: FBI looked into ex-Chicago schools chief in Detroit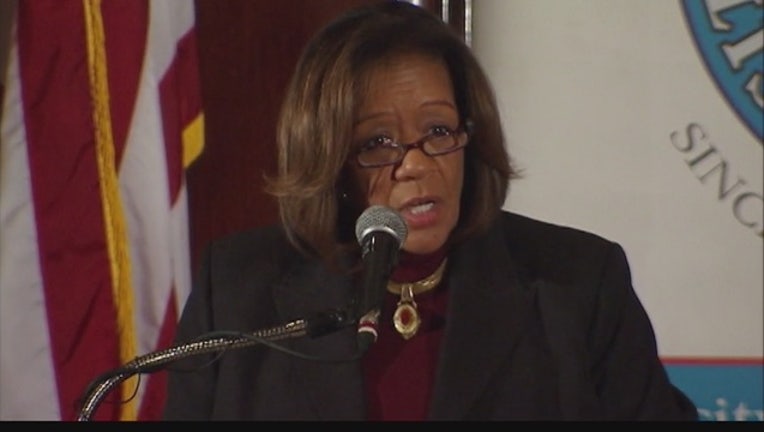 article
CHICAGO (AP) — Court documents show the FBI was investigating whether former Chicago Public Schools CEO Barbara Byrd-Bennett fraudulently steered a $40 million contract to an educational publisher while she worked for Detroit schools.
The documents obtained Monday by the Chicago Sun-Times (http://bit.ly/1Q4gzGL ) also show authorities suspected two aides who later worked for Chicago schools of helping Byrd-Bennett rig the bidding process in Detroit in favor of Houghton Mifflin Harcourt.
The details come from an affidavit filed in March 2013 by the FBI for a warrant to search Byrd-Bennett's AOL email account. An FBI special agent wrote he believed emails would show she lied about her relationship with Houghton Mifflin Harcourt and had a conflict of interest.
Byrd-Bennett pleaded guilty last month in Chicago federal court to helping steer $23 million in no-bid contracts to education firms for $2.3 million in kickbacks and bribes while at Chicago Public Schools. She was named chief of the Chicago school district in 2012.
Houghton Mifflin Harcourt won the contract in 2009 in Detroit, where Byrd-Bennett was working as a high-ranking official for the school district. In the sealed affidavit, the special agent told a judge he thought Byrd-Bennett had "worked with and through" the two longtime aides and an executive for the publishing company in a fraudulent scheme.
Authorities told the judge that there was an "unusual financial transaction" three weeks before the contracting process began for the deal. Records show an FBI analysis of a bank account belonging to Byrd-Bennett showed a deposit of roughly $26,500 from Houghton Mifflin Harcourt in July 2009.
According to court records, Byrd-Bennett had worked with the publisher for three years before arriving in Detroit in May 2009. She returned to the publisher a couple months after leaving Detroit schools.
The FBI special agent wrote that emails indicated Byrd-Bennett and the two aides picked Houghton Mifflin Harcourt "as early as June 2009," two months before Detroit schools issued a request for proposals for the deal.
No one has been criminally charged in the investigation of the contract in Detroit. An attorney for Byrd-Bennett and a spokeswoman for Houghton Mifflin Harcourt declined to comment.