Report: NBC concerned about Jimmy Fallon after latest injury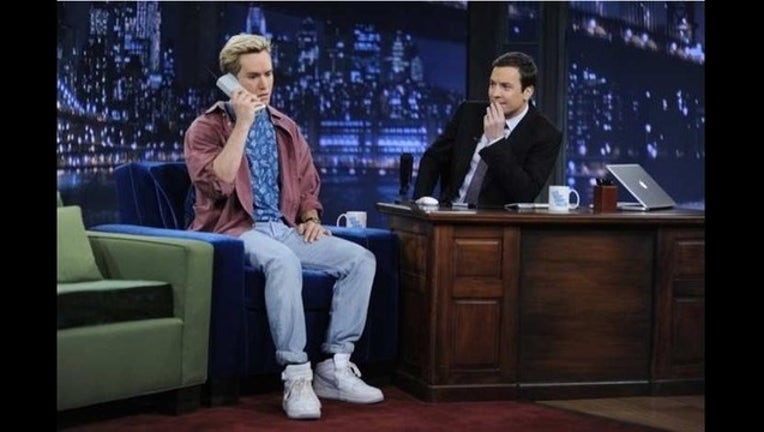 article
BOSTON (AP) — Jimmy Fallon's recent string of injuries has reportedly caused internal concern over the health of the "Tonight Show" host.
Four months after the "Tonight Show" host needed emergency surgery to save one of his fingers after a fall, Fallon hurt his other hand in a spill at a party in his honor on Saturday.
Fallon tweeted a picture Sunday of his hand with a couple small bandages on his fingers, writing that it was "nothing a few band aids couldn't fix."
The "Saturday Night Live" alum needed to have a vein taken from his foot over the summer to repair the injured finger on his left hand. He said his wedding ring got caught when he tried to break his fall after tripping on a rug.
Fallon had received a humor award from the Harvard Lampoon in Boston earlier Saturday.
According to a report by The New York Post, an industry insider says NBC brass have grown increasingly alarmed over Fallon's excessive drinking. The report goes on to say that although executives have yet to take any action, "it's gone from being a whisper to a chatter."
Fallon took over the reigns of the "Tonight Show" in 2009 which he tapes five days a week. While typical tapings wrap around 6 or 6:30 p.m., Fallon can be at 30 Rock as late as midnight and it's not uncommon for him to work 12-hour days.
The source told The New York Post that the rigors of the job have caused the 41-year-old host to find relief from the stress by hitting the bottle.
"There is so much money at stake, the pressure is enormous," the source said. "He has no outlet. He's young, He's still learning. You forget he hasn't been doing this 10 years."
An NBC spokeperson told the Post in an official statement, "Jimmy Fallon is a highly valued member of the NBC family who is both a tireless worker and an extraordinarily gifted performer."
The New York Post contributed to this report.