Restoration of vacant Hyde Park theater breathes new life into neighborhood
CHICAGO - A historic theater that was shuttered last fall is reviving its silver screen – and will soon breathe new life into Hyde Park.
A family-owned business has taken over with the goal to create another space for the community to gather.
It's the company's first project in Chicago, nonetheless, the team at ACX Cinemas has decades of experience when it comes to movies.
"Movie theaters, especially buildings like this which have so much history, is just to be that community center," said ACX Cinemas Executive Vice President Mike Barstow.
Located on Harper Avenue near 53rd Street, the Harper Theater originally opened as a Vaudeville house in the early 1900s. Over the years, it has housed various movie theaters, a playhouse, and a music and dance venue.
SUBSCRIBE TO FOX 32 ON YOUTUBE
The theater – under its previous operator – closed last fall, and in December, ACX Cinemas took over. The family-owned business was started in 1988 and is based in Omaha, Nebraska.
The building itself is owned by the University of Chicago.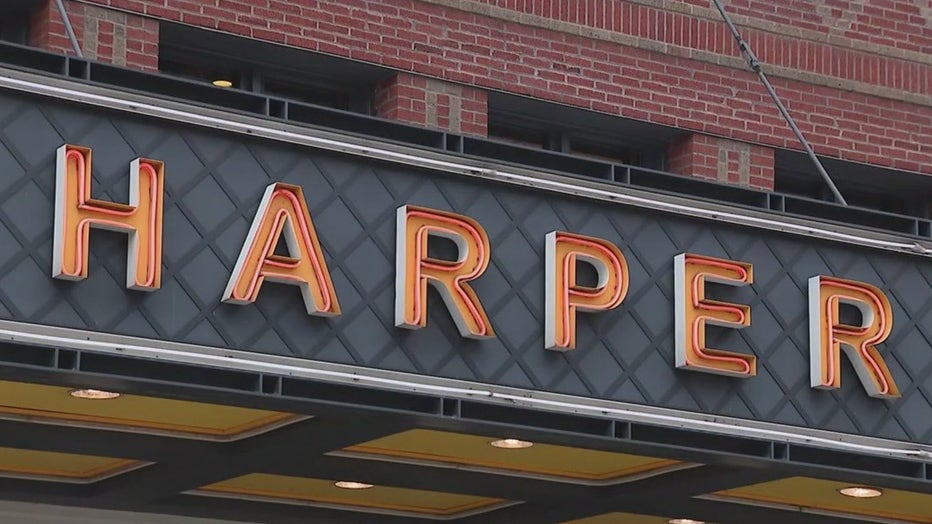 Inside, there are four screens and once renovations are complete, the theater will seat a combined 220 movie-goers.
On Wednesday, FOX 32 Chicago received an exclusive, behind-the-scenes look at the restoration progress.  
"It needed some TLC. In the auditoriums, we're bringing in all new, luxury, heated recliner seating, which is a big upgrade from what was here previously," said Barstow. "And then a lot of it was, our industry and movie theaters have changed a lot and have become more focused on food and beverage."
Barstow said they're working with Hyde Park businesses to give their concession stand and bar a local feel.  
"In the front of the lobby, in the concession stand, we wanted to bring in some cool menu items and work with some local Hyde Park groups to help us refine and build what that menu is, and the same on the bar component here as well," said Barstow.
Barstow said he looks forward to opening the doors – and welcoming the community back inside.
"We just want to provide a space where people can come and share in that communal experience, which I think is something we're all craving especially now coming out of what the last few years were, and just creating that environment where the community knows they have a place to come hang out," said Barstow.
ACX Cinemas is in the process of finalizing its grand opening date, but Barstow said it will likely be sometime in early spring.