Robbers targeted at least 7 package delivery trucks this month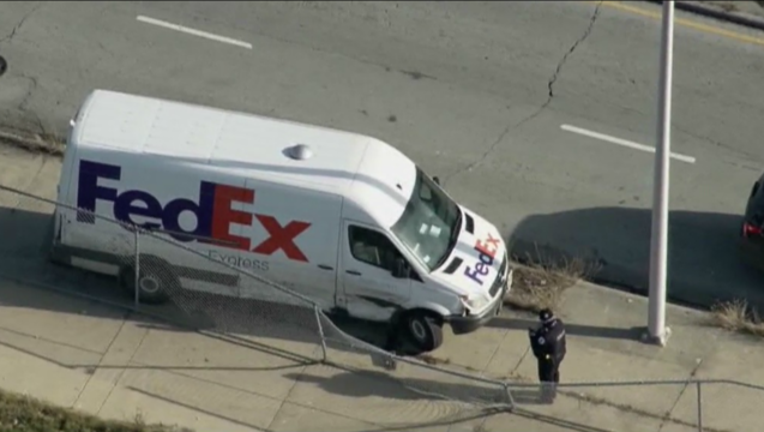 article
CHICAGO (SUN TIMES MEDIA WIRE) - Robberies of two FedEx delivery trucks on Wednesday were the latest in a string of similar crimes reported in the last month — all on the South Side.
In all, at least seven robberies involving package delivery trucks have been reported in Chicago in the last month.
Among the recent crimes was a Wednesday morning incident in the Auburn Gresham neighborhood that resulted in charges against a 15-year-old boy, who is accused of stealing a FedEx truck.
About 9:15 a.m. on Wednesday, a car with two people inside pulled up as a 46-year-old woman was delivering a package for FedEx in the 7500 block of South Green, authorities said. The teenager got out of the car with a gun and made the woman hand over the keys to her truck.
He took off in the truck, which was spotted as it crashed into another car at 67th and Wentworth, police said. The truck continued south on Wentworth until it hit a fence.
The teen jumped out and was arrested after a short foot chase, police said. He was treated at St. Bernard Hospital for injuries suffered in the crash and was listed in good condition.
He faces one count each of aggravated vehicular hijacking with a firearm, possession of a stolen vehicle and aggravated fleeing, all felonies, police said.
"The safety and security of our team members is always our priority," FedEx spokeswoman Sharon Young said in an email. "We are grateful that no one was seriously injured in this incident, and we are working with the authorities in their investigation. FedEx continually evaluates and implements procedures that enhance our security systems."
Later Wednesday, another package delivery driver was robbed at gunpoint in the South Chicago neighborhood. The 40-year-old woman was approached by a gunman wearing a ski mask about 11 a.m. in the 8000 block of South Saginaw, police said. He took two packages from the truck before running away.
Two days before Christmas, a delivery truck was robbed in the Englewood neighborhood. The 35-year-old woman was in the 6400 block of South May at 3:38 p.m. on Dec. 23 when a male approached her, announced a robbery and demanded the truck, police said. The woman was not injured, and officers later found the truck in the 100 block of West Swan with several packages removed.
Four days earlier, another delivery truck was stolen from the Fuller Park neighborhood. Four males walked up to the delivery driver about 6:40 p.m. on Dec. 19 in the 5100 block of South Princeton, pulled out a gun and stole his truck, police said. Officers found the truck at 54th and Shields with several items missing.
On Dec. 8, a delivery driver was robbed at gunpoint in the Chatham neighborhood. The 32-year-old man was delivering packages at 11:52 a.m. in the 700 block of East 80th Street when an armed suspect approached his truck, police said. The suspect ran away with his items, and the delivery driver ran from the scene and called police. It wasn't immediately known if any packages were stolen.
Two more delivery truck robberies happened Nov. 30 in the Greater Grand Crossing and Chatham neighborhoods.
At 8:56 p.m., a UPS delivery driver was robbed of his packages in the Chatham neighborhood. He was in the 8500 block of South Prairie when he was approached by two men with a gun who took multiple packages, personal items and cash from the driver. They also took several packages from the truck before running away.
At 11:34 a.m., a truck was stolen from the 7400 block of South Vernon, police said. The truck was found a short time later in the 7200 block of South Evans with an unknown amount of packages missing.
The delivery drivers have not been injured in any of the robberies, according to police.