Rosemont police sergeant one of two arrested in connection to armed robberies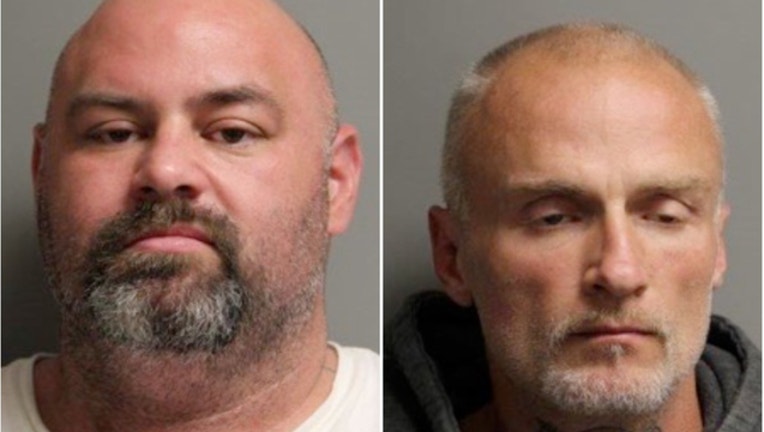 article
SUN TIMES MEDIA WIRE - A Rosemont police sergeant has been arrested along with another man in connection to armed robberies that took place Wednesday morning at gas stations in two northwest suburbs.
The sergeant, Edward Karas, 40, of Rosemont, as well as Wright Olaughlin, 48, of Chicago, were charged with a count of armed robbery for each of the two incidents that took place in Norridge and Park Ridge, according to Norridge and Park Ridge police. The Norridge robbery took place at 6:08 a.m., less than an hour after the duo robbed a gas station in Park Ridge.
The men were taken into custody about 2 a.m. Thursday morning for being suspected in the armed robbery of the Exxon gas station at 8500 West Lawrence Avenue in Norridge and the Shell gas station at 2301 West Touhy Avenue in Park Ridge, police said. The men were found at 9501 West Higgins Road by a Park Ridge sergeant, with Rosemont police providing backup until Norridge authorities were able to establish probable cause to arrest.
The pair were brought to the Norridge Police Department, where Norridge and Park Ridge detectives, in addition to Cook County state's attorney's office officials and investigators, got enough evidence to charge both for armed robbery, police said. A suspected weapon and other evidence was also recovered.
Karas has been on administrative leave and stripped of his powers since June 11 pending an unrelated incident, according to Rosemont police. He was originally hired as a public safety officer in 2005.
"I am extremely disappointed in the actions of Edward Karas," Rosemont Police Chief Donald E. Stephens III said. "We do not tolerate this misconduct in this department, nor this profession. This does not reflect on the hardworking, dedicated and honest officers that go out of their way each and every day to provide exceptional service to the community."
Rosemont police said they were moving forward with termination proceedings regarding the unrelated internal investigation.
Both Karas and Olaughlin were taken to bond court for a hearing.