16 injured after semi collides with bus of Saint Ignatius hockey players in Indiana: police
FORT WAYNE, Indiana - Some Saint Ignatius College Prep Chicago hockey players were injured in a bus crash in Indiana on Saturday, the coach told FOX 32 Chicago on Saturday night.
Head coach Spencer Montgomery said some injured players were taken to Lutheran Hospital in Fort Wayne, Indiana. The other players are at Lutheran Kosciusko Hospital. 
The crash happened around 8 p.m. on U.S. 30 and Center Street just outside Warsaw. The highway was blocked but has since reopened. 
Investigators say at least one of the juveniles was ejected from the bus as it made a left onto Center Street from the eastbound left turn lane. The semi struck the bus in the right rear.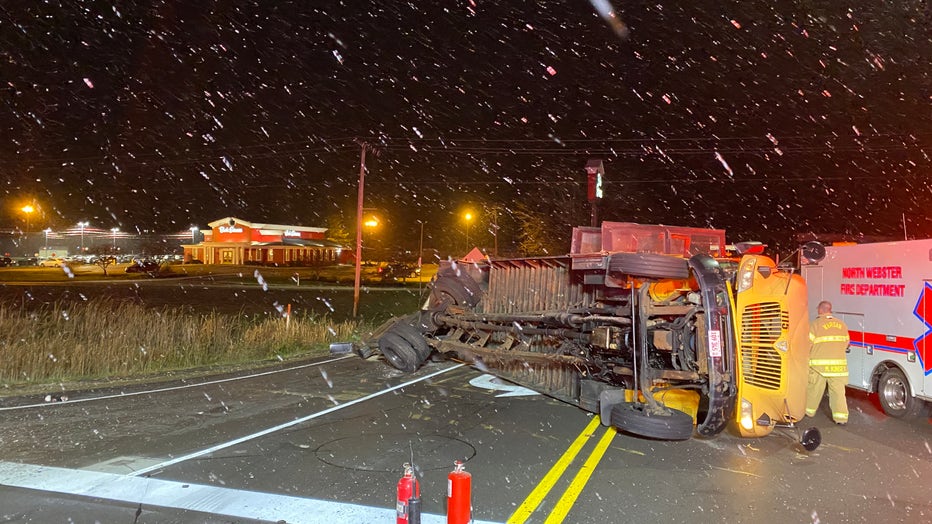 A drunk driver in a semi hit a bus full of St. Ignatius hockey players.
Surveillance video shows the semi driver ran a red light before striking the bus during its turn. 
The school bus rolled over on its side during the crash and the semi driver drove into a ditch.
The Warsaw Police Department says total of 16 people were injured in the crash, and three are in critical condition. The semi driver was arrested on suspicion of Operating While Intoxicated.
Officers on the scene detected a strong odor of an alcohol on the driver and in the cab of the semi, as well as slurred speech.
The suspect in custody has been identified as Victor Santos, a 58-year-old male out of Brooklyn, New York. He was operating a truck and trailer out of the state of New Jersey, Warsaw police say.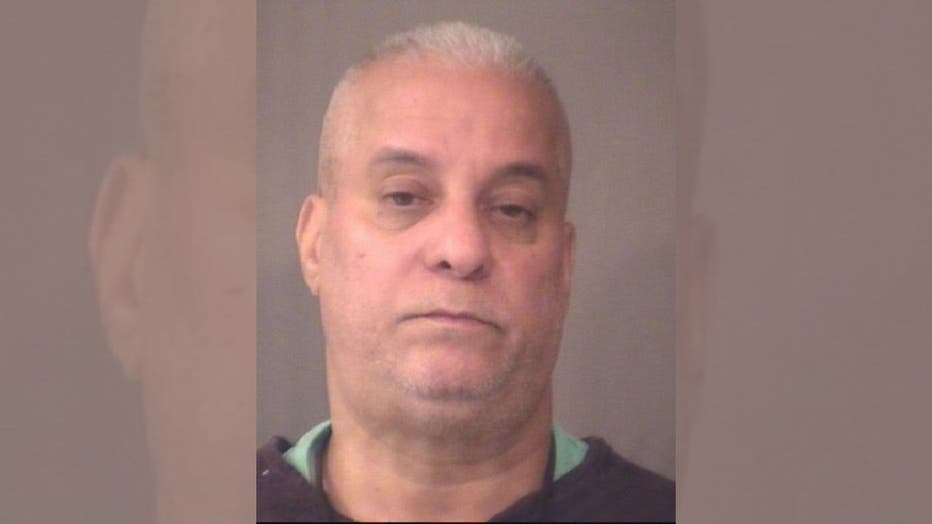 Victor Santos | Warsaw Police
In all, there were 23 students, 2 adult coaches, and the bus driver on the Illinois school bus. Police say 10 people were not injured. Ages of the students range between 14 and 17 years old, with most children 15 years of age. 
All family members have been notified of this accident. 
SUBSCRIBE TO FOX 32 CHICAGO ON YOUTUBE FOR MORE CONTENT
The Saint Ignatius JV team played against Culver Academy in Indiana on Saturday. The Culver Eagles beat the Saint Ignatius Wolfpack 1-0, according to the school's hockey Twitter feed.