Gary police searching for woman whose car was found crashed, abandoned on I-65
GARY, Ind. - Gary police are searching for a woman whose SUV was found crashed and abandoned over the weekend in northwest Indiana.
Ariana Taylor was the registered owner of Chevrolet Traverse that had left a northbound lane of Interstate 65 at the 261-mile marker near the I-80 overpass at 10:30 a.m. Sunday. Officers found the wrecked car Sunday and searched nearby with dogs and a helicopter but did not find her.
Indiana State Police were investigating the crash as a hit-and-run.
DOWNLOAD THE FOX 32 CHICAGO APP FOR BREAKING NEWS ALERTS
The 23-year-old was last seen leaving her Merrillville, Indiana apartment complex after 1 a.m. Sunday. 
Taylor was last seen wearing a red sweater, ripped blue jeans and gym shoes, police said. A search team found the clothes Taylor had on near the overpass.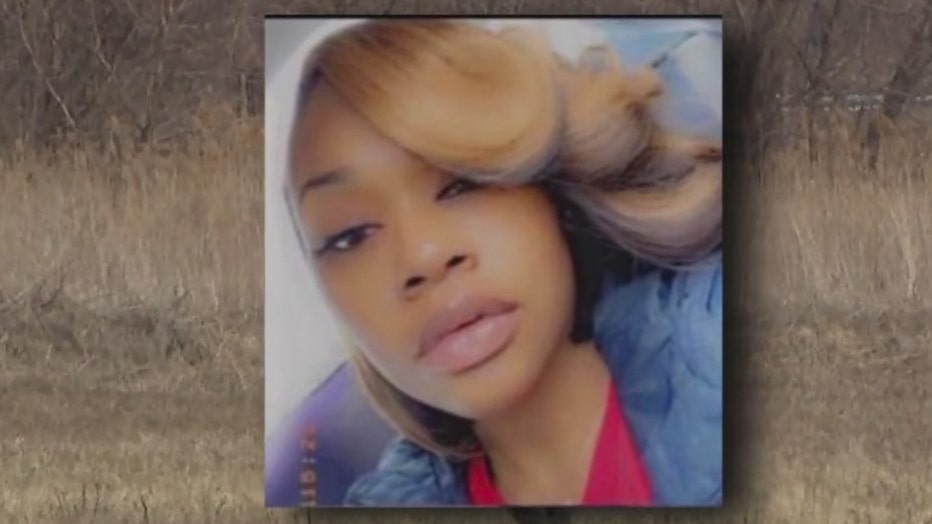 Family, friends and residents that learned of her disappearance searched the area near 21st Street and Colorado on Tuesday.
"She has a 4-year-old son that needs her mother," said Queena Taylor, Ariana's mother.
"I'm willing to pay $1,000 reward out of my pocket if anybody can help us locate and find this young girl. I will pay specifically $1,000 for the public's help in finding this young lady. Please take this in consideration. Please do the right thing so we can bring her home," said Chris Punsky.
Anyone with information about her whereabouts can call Detective Sergeant Mark Salazar at 219-881-1209, the Crime Tip Line at 866-CRIME-GP or 911.