See how 'Fat Vincent' the Dachshund lost 20+ pounds to become 'Skinny Vinnie'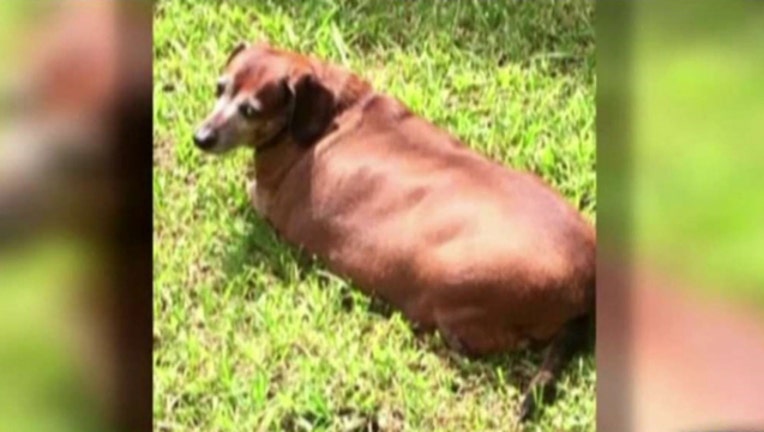 article
A daschund completed an amazing metamorphosis from "Fat Vincent" into "Skinny Vinnie."
An animal rescue group picked up Vincent eight months ago after his owner passed away. At that point, the seven-year-old wiener dog was grossly obese, tipping the scales at 38 pounds. With a body fat percentage of 62.7%, the poor pooch was so bloated he could barely walk and was headed for a number of health crises.
His foster mother and veterinarian put him on a better diet and an exercise program involving water aerobics.
Today, Vincent weighs in at a lean 16 pounds. Foster mom Melissa Anderson says his personality has changed along with his appearance. "He is the sweetest, funniest, happiest guy now," she said.