Sen. Duckworth returning to work after maternity leave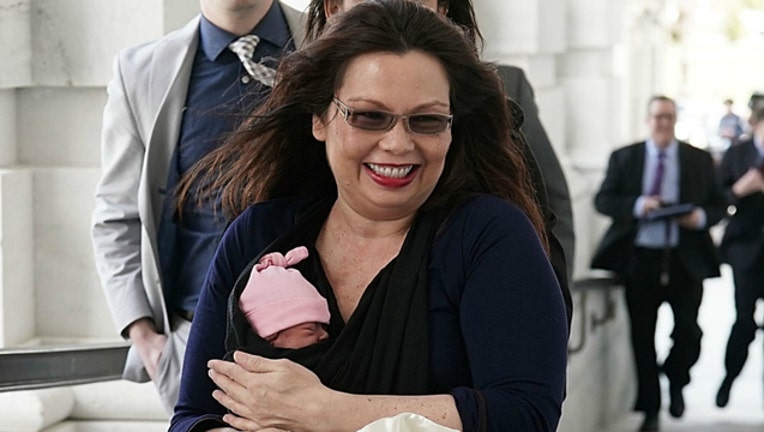 article
CHICAGO (AP) - U.S. Sen. Tammy Duckworth says she's returning to full-time work after 12 weeks of leave to care for her baby.
The Illinois Democrat tells the Chicago Sun-Times that she stayed at her Washington home as much as possible but returned to the Senate for critical votes. A daughter, Maile Bowlsbey, was born in April. 
Duckworth says her leave ends Monday. She says it was nice to "sort of be able to shut out the world" while also getting weekly briefing books from staff.
She's breastfeeding her daughter so the baby and a nanny will be joining her at work. Duckworth says she plans to participate in July Fourth parades in Evanston and Chicago's Hyde Park neighborhood.