Senate overrides Rauner veto on immigrant crime-victim visas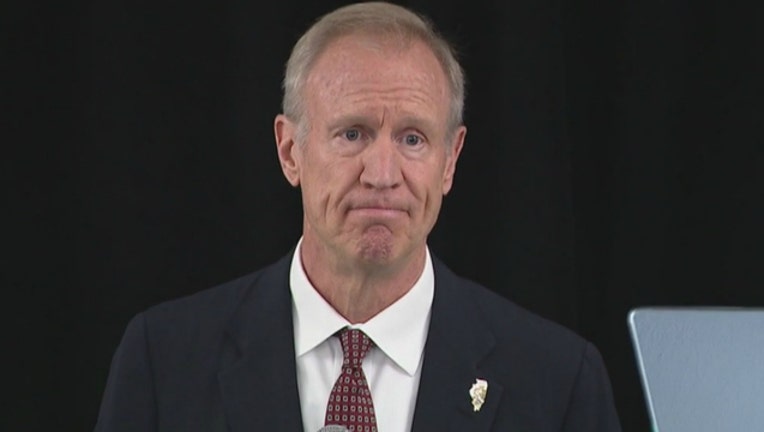 article
SPRINGFIELD, Ill. (AP) - The Illinois Senate on Wednesday rejected Gov. Bruce Rauner's veto of legislation designed to ensure immigrant crime victims who cooperate with police get the assistance they need to stay in the country.
The 40-12 vote to override the Republican's veto came just a week after the end of a national election campaign in which GOP President Donald Trump made illegal immigration a key issue.
But Senate President John Cullerton, a Chicago Democrat, referenced what he called the "ugly black-market sex trade" that coerces girls and women from other countries into coming to the U.S. as justification for setting a 90-day deadline for police agencies to sign the paperwork necessary for immigrants to apply for visas and avoid deportation.
"It simply sets a deadline to wrap up the paperwork," Cullerton said. "It's needed because some local officials never did it."
He said it will "encourage victims to come out of the shadows and work with police."
Federal law created the visas in 2000 to aid victims of sex trafficking and other serious crimes.
Rauner complained in his veto that local law enforcement agencies lack the resources to meet a hard deadline. He said it would pressure them into committing inadvertent errors or even perjury.
The vote was one of several the Senate took on vetoes during the first week of its fall session.
Senators voted 36-19 to reverse the governor's veto on legislation prohibiting the sale of tobacco products to those under 21.
Sen. Julie Morrison's proposal would include cigarettes, cigars, chewing tobacco, snuff, e-cigarettes and vaping materials. The Deerfield Democrat said smoking "is not a right or a benefit - it's an addiction."
Opponents complain that young adults who can vote and serve in the military should decide on tobacco use. And they noted the legislation has no penalties for buyers or sellers. That was a key factor in Rauner's veto.
Other votes included overriding Rauner's vetoes on legislation requiring so-called peer-to-peer car-rental businesses to ensure participating vehicles meet the same safety standards and pay the same taxes as traditional rental-car companies, and on a measure that increases the damage award limit in lawsuits against the state to $2 million, up from $100,000.
But an override vote to remove Illinois from a contentious multistate voter registration system failed.
The move by Democratic Sen. Kwame Raoul of Chicago, the newly elected attorney general, fell one vote short of the 36 needed for an override.
It would take Illinois out of the Interstate Voter Registration Crosscheck Program run through the Kansas secretary of state's office. It's intended to flag duplicate voter registrations across state lines. Critics say the program is inaccurate and vulnerable to hackers.
In explaining the veto, Rauner wrote that the battle against vote fraud is fought by cross-referencing voter information from several states.
___
The bills are SB34 , SB2332 , SB2641 , SB2481 and SB2273