Sessions bound for Chicago to speak to anti-crime group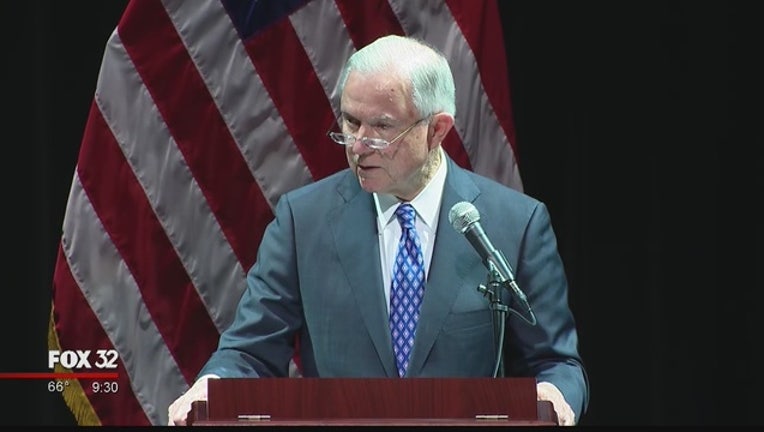 CHICAGO (AP) — Attorney General Jeff Sessions will deliver a speech in Chicago on the heels of a Trump administration decision to oppose a proposed plan to overhaul Chicago police under close court supervision.
A Department of Justice advisory Wednesday doesn't specify what Sessions intends to speak about Friday. He'll address the Chicago Crime Commission, a private group that advocates for more effective laws to fight crime.
Sessions' talk will come one week after his department filed a statement of interest in federal court asking a judge to reject the reform plan the city and the Illinois attorney general's office hammered out.
In a statement Friday on the filing, Sessions said the proposed plan would deprive Chicago police of flexibility. He also offered a full-throated defense of officers, saying "police are the solution to crime and criminals are the problem."