Sharp-shooting Army vet saves bald eagle stuck upside down in tree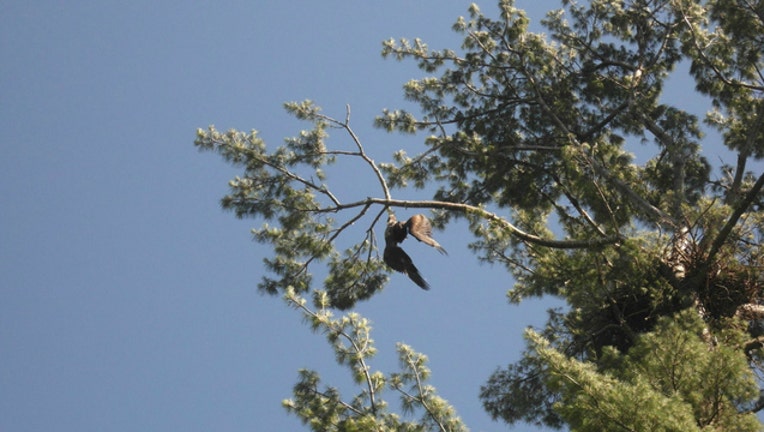 article
FOX NEWS - When a bald eagle caught its leg in a piece of rope wrapped around a tree branch 70 feet off the ground, a sharp-shooting U.S. Army veteran came to the rescue.
Last week, Jason Galvin and his neighbors noticed an eagle dangling upside down from a tree near Rush City, Minnesota, WCCO reported.
They contacted police, the fire department and the Department of Environmental Conservation, but they were told that the departments had all been aware of the bird for more than two days, but they couldn't do anything about it because of how high it was.
Galvin, who did two tours in Afghanistan, was asked by his wife to use his marksman skills to shoot the rope and branch the bird was hanging from.
"At a certain point I was like, 'You know what? It's going to die. I've got to get that thing out,'" Galvin said. "It was weird shooting in the direction of a bald eagle. I was very nervous. I didn't want to hit that bird."
After an hour-and-a-half and 150 shots, the bird fell safely onto the branches below.