Shedd lizard named 'Hiss Majesty' fitted with 3D printed foot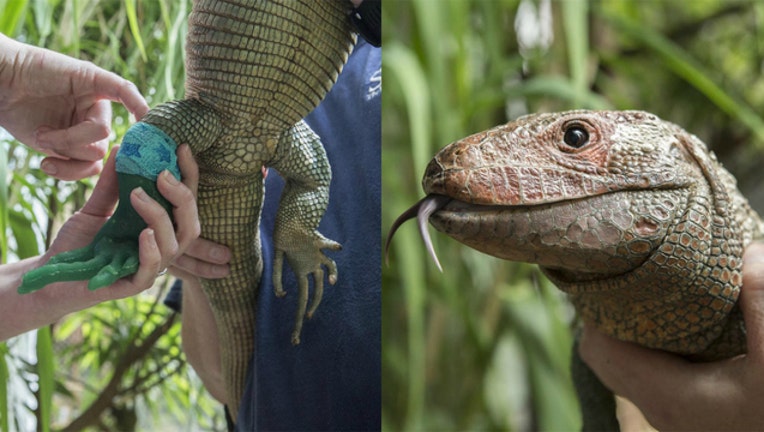 article
CHICAGO (FOX 32 News) - A 16-year-old Caiman lizard at the Shedd Aquarium named 'Hiss Majesty' was fitted Wednesday with a 3D printed foot after losing the limb due to cancer.
Last year, the lizard developed a cancerous tumor on his right foot and it had to be amputated.
"We haven't done prosthetics before, especially not on lizards," said Dr. Caryn Poll, senior staff veterinarian at the Shedd. "In the zoo field, it's not very common."
Shedd staff said 'Hiss Majesty' doesn't seem to mind wearing the prosthetic limb.
The lizard can be seen in the Shedd's "Amazon Rising" exhibit.
MOBILE APP USERS: Watch Video Here