Shocking video released in Hoffman Estates crash that left two recent grads dead
HOFFMAN ESTATES, Ill. - New video obtained by FOX 32 Chicago shows the moments an alleged drunk driver blew through a red light in Hoffman Estates causing a fatal crash.
Officers responded to the intersection of Higgins Road and Barrington Road at 8:52 a.m. on June 10 for a three-vehicle crash. 
Amelia Mazeikis and D'Shaun Tudela, both 18, were on their way to work, when Deni Rubio, 32, of Elgin, was allegedly under the influence of alcohol and blew through a red light at the intersection.
Mazeikis, who was driving the sedan, was transported to St. Alexius Medical Center where she was pronounced dead.
SUBSCRIBE TO FOX 32 ON YOUTUBE
Tudela, who was a passenger in the same vehicle, was transported to Alexian Brothers in Elk Grove Village, where he was also pronounced dead.
The two teens recently graduated from Schaumburg High School and had been dating for three years. 
Two other drivers involved were transported to local hospitals with non-life-threatening injuries.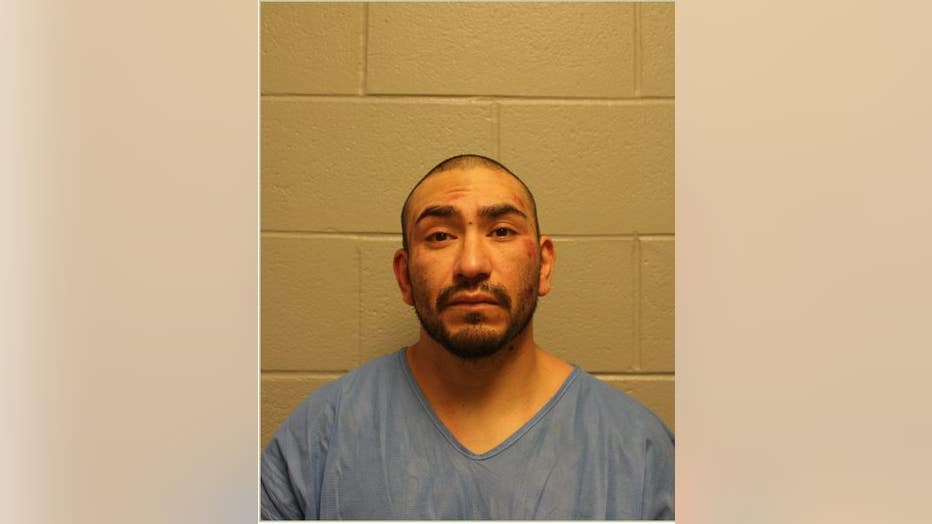 Rubio was arrested and has been charged with five felonies, including aggravated DUI leading to death, reckless homicide, and attempt to disarm a peace officer. His bail has been set at $2 million.
According to prosecutors, it took nine police officers to subdue Rubio after the crash. One of the officers finally used a stun gun to subdue Rubio, who allegedly had a blood alcohol content nearly twice the legal limit and was carrying crack cocaine in his pocket.