Social Security cost-of-living adjustment could be much smaller next year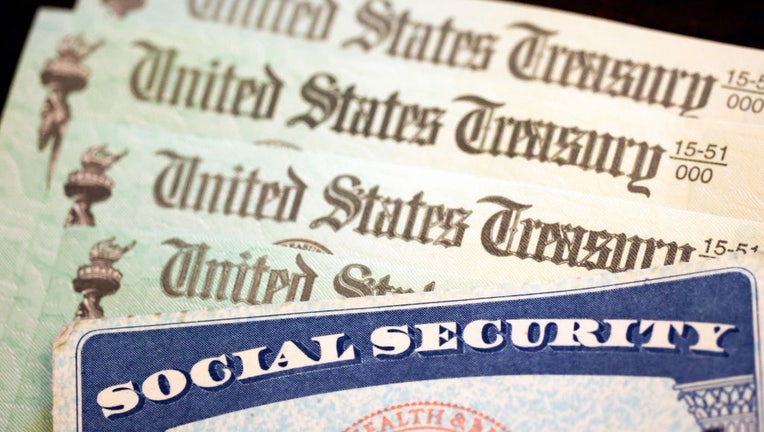 article
Social Security recipients are on track to receive a more modest cost-of-living adjustment (COLA) next year as once red-hot inflation continues to cool off. 
The Senior Citizens League, a nonpartisan group that focuses on issues relating to older Americans, estimated the adjustment could be about 3%, based on March inflation data, which showed the consumer price index climbed just 0.2% from the previous month and is up 5% from last year, the lowest pace since May 2021.
The annual Social Security change is calculated based on the Consumer Price Index for Urban Wage Earners and Clerical Workers, or the CPI-W, which rose just 4.5% over the past year. 
Should Social Security beneficiaries see a 3% increase in their monthly checks next year, it would mark a steep decline from 2023, when recipients saw an 8.7% bump – the highest in four decades. 
HOW THE BANKING CRISIS COULD HAMMER SMALL BUSINESSES
An increase of that magnitude would raise the average retiree benefit of $1,827 by about $54 per month. 
Still, it is a very early estimate and is subject to change, according to Mary Johnson, a policy analyst at the Senior Citizens League who conducted the research. The Social Security Administration will release the final adjustment percentage in October.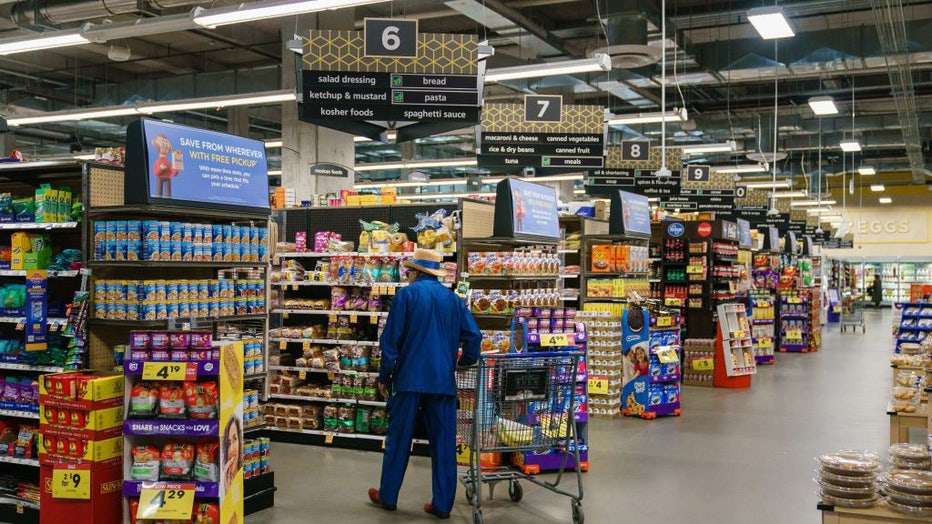 Shoppers are seen in a Kroger supermarket on October 14, 2022, in Atlanta, Georgia. (Elijah Nouvelage / AFP) (Photo by ELIJAH NOUVELAGE/AFP via Getty Images)
"If inflation continues to fall at the current rate it appears that the COLA for 2024 will be lower than 3%," Johnson said. "Although easing inflation should relieve older consumers, new survey findings from The Senior Citizens League indicate that recent steep inflation has had long-lasting financial impacts on many older households, making recovery difficult."
JAMIE DIMON WARNS BANKING CRISIS HAS RAISED ODDS OF RECESSION
Between January 2021 and December 2022, the average Social Security benefit fell short of high inflation by about $1,054 in total.
This year's 8.7% benefit increase has exceeded the actual rate of inflation every month so far in 2023 by about 2.6%, according to the group's analysis, or roughly $44.90 per month. But average benefits have recovered only $179.40 since the start of the year – and that's the amount before the deduction of the Medicare Part B premium. 
The standard Part B premium is $164.90 this year, down from $170.10 in 2022.
The group has pushed Congress to adopt legislation that would index the adjustment to inflation specifically for seniors, such as the Consumer Price Index for the Elderly, or the CPI-E. That index specifically tracks the spending of households with people aged 62 and older, and is more encompassing of their expenses – which includes Medicare premiums and out-of-pocket health care costs.
"An inflation measure that does not adequately measure and accurately accounts for the portion of income spent on healthcare tends to undercount the actual rate of inflation and shortchange the Social Security COLA," Johnson said.