2 South Elgin High School students killed in Bartlett crash identified
BARTLETT, Ill. - Two South Elgin High School students who were killed when their car collided with a semi-truck in Bartlett Thursday morning have been identified.
Bartlett police and South Elgin Fire responded to a two-vehicle crash at the intersection of Route 25 and Keynon Road at 7 a.m.
A 2002 Honda Civic that was struck by the semi-truck was occupied by four female students, police said.
The male driver of the semi and the driver of the car suffered non-life-threatening injuries and were transported to area hospitals, according to police. Another girl suffered life-threatening injuries and was taken to an area hospital, and then airlifted to another hospital.
SUBSCRIBE TO FOX 32 ON YOUTUBE
A third girl was pronounced dead at the scene, while a fourth was transported to an area hospital where she later died as a result of the injuries from the crash.
The coroner identified the two deceased victims as 16-year-old Tahlulay Henry of Elgin and 17-year-old Kamorra Campbell of Bartlett.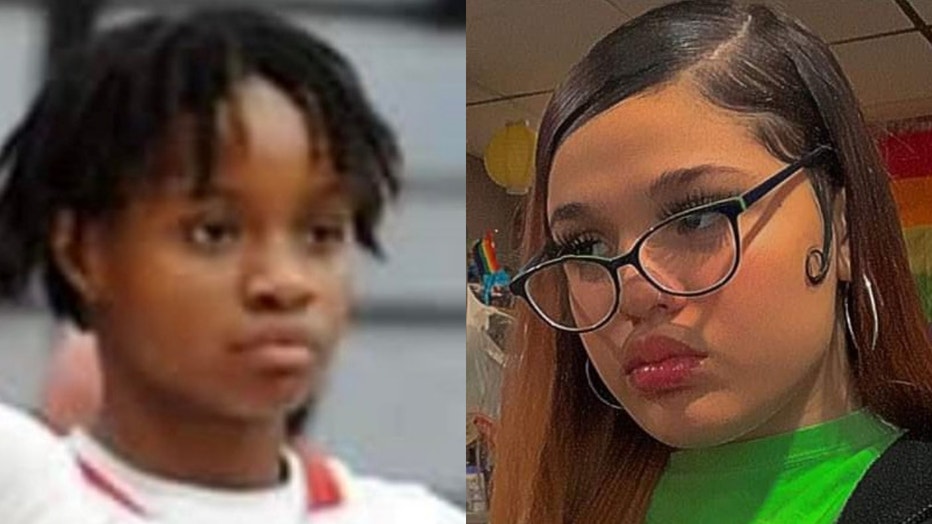 Kamorra Campbell and Tahlulay Henry | Provided
"Words cannot capture the pain of losing two young women far too soon. Though their lives were short, there is no doubt that they brought love and joy to those they touched, teachers, classmates, friends, and family, and that they will be forever remembered," Village of Bartlett President Kevin Wallace said in a statement on Friday.
SkyFOX flew over the scene Thursday morning where Route 25 was closed between West Bartlett and Graham roads for the investigation.
The vehicles were in the ditch and appeared to have rolled over.
According to police, the Honda was traveling northbound on Route 25 when it failed to yield while turning left on Kenyon Drive. The Honda was then struck by the semi which was heading northbound on Route 25.
The crash remains under investigation.
Crisis counseling is available at South Elgin High School.
The school released a statement Thursday morning:
"It is with a heavy heart that we write about a loss in our South Elgin High School family. Losing a member of our school community is a tragedy, sad, and may be difficult to understand. Four South Elgin High School students were involved in a car accident this morning. According to our law enforcement, two of the students lost their lives, and one of the other students is in critical condition and is being treated at an area hospital, and the fourth student received non-life-threatening injuries. At this time, we cannot share the student's names out of respect to the families and to allow for next of kin notifications. We have school social workers and counselors available for emotional support for students, staff and families."