State police response to Dan Ryan protest cost taxpayers $200,000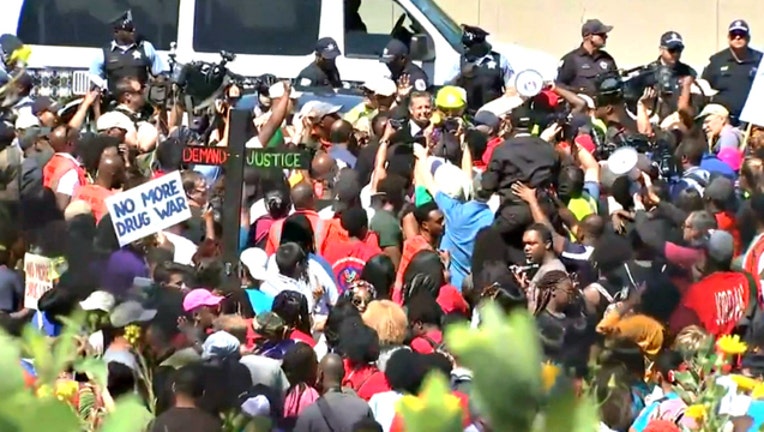 CHICAGO (AP) - The state's response to a protest that shut down a Chicago highway cost taxpayers about $200,000.
WBBM-TV says that was the cost of managing protesters on the Dan Ryan Expressway on July 7. Thousands of people turned out to call for more jobs and education opportunities and to draw attention to violence in poor neighborhoods.
Hundreds of troopers, sergeants and others were on duty. The march stretched from 67th Street to 79th Street. No arrests or injuries were reported.
Illinois State Police director Leo Schmitz described that day as "uncharted territory."
___
Information from: WBBM-TV, http://www.cbs2chicago.com