Stepmother sentenced to life for murder of boy who was fed to pigs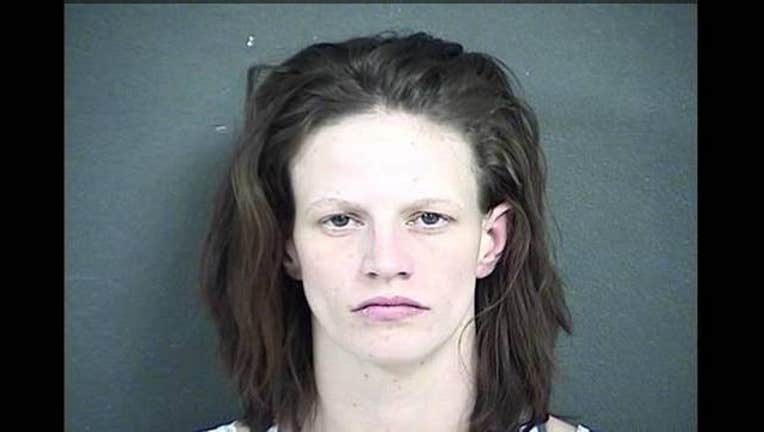 article
KANSAS CITY, Kan. (AP) — A Kansas woman who was sentenced Monday to life in prison in the killing of her 7-year-old stepson offered a tearful apology in court, saying she felt helpless to protect him or herself from her abusive husband, who is due to stand trial next year.
Heather Jones, 30, pleaded guilty last month to first-degree murder in the death of her stepson, Adrian Jones. In addition to the life sentence, for which she will be eligible for parole after 25 years, she was sentenced to another 5 years and 8 months on two child abuse charges.
"I can't go back now but I truly, from the bottom of my heart, am sorry I wasn't strong enough to protect him. ... I wish I could take it back. " Jones told Wyandotte County District Court Judge Mike Grosko.
Police found Adrian's remains in the pigsty at the family's home in Kansas City, Kansas, last November while responding to a domestic incident. The district attorney, Jerome Gorman, has declined to confirm media reports that the boy's remains had been fed to the pigs, but he said the crime scene was "one of the worst things" investigators had ever seen.
During Monday's hearing, Jones claimed she had no one to ask for help to escape abuse from her husband and Adrian's father, Michael Jones, who has pleaded not guilty to premeditated first-degree murder and other charges in the boy's death. She called her sentence fair and said she hoped her husband gets the same sentence. His trial is set for February.
Sheryl Lidtke, the chief deputy district attorney, described Adrian on Monday as an active and curious boy who was full of life before his father and stepmother subjected him to physical, emotional and mental abuse and starved him to death.
"This was the most heinous crime I've ever prosecuted" in 27 years as a prosecutor, she said.
Adrian had been missing for months before his remains were found. Six other children who ranged in age from 2 to 10 years old when the remains were discovered were placed in state custody.
Judy Conway, Adrian's maternal grandmother, said she has little sympathy for Heather Jones, accusing her of not accepting any of the blame for the abuse Adrian suffered.
"She still puts all the blame on Mike and I believe that she is equally responsible," Conway said. "She had opportunities just to pick up the phone and call me, and she never made (the abuse) that known to anyone."
She said Adrian and the other children were living in a "house of horrors" and that no words can adequately express the pain and anguish her family has endured since Adrian died. She told The Associated Press that it was important for her to speak at the hearing to be Adrian's voice, "because we'll never be able to hear his voice again."