Students charged with possessing ammunition after threats to Mundelein school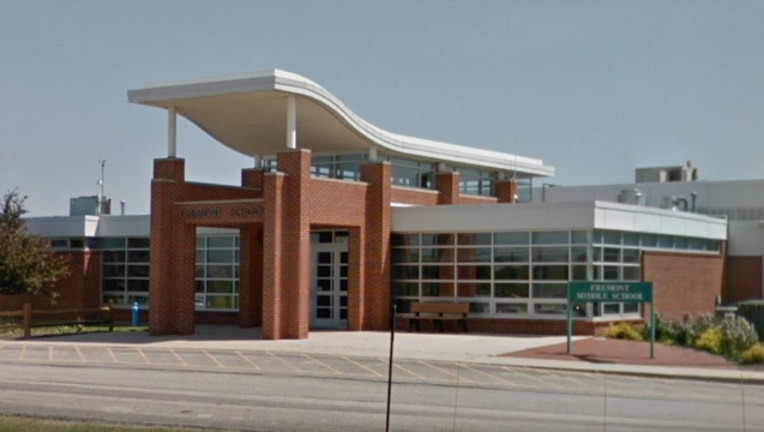 SUN TIMES MEDIA WIRE - Two 13-year-old students have been charged with possession of ammunition after one of them allegedly posted social media threats to Fremont Middle School in north suburban Mundelein.
One of the boys "posted threatening messages on a social media application" regarding the school, 28871 N. Fremont Center Road in Mundelein, according to a statement from the Lake County Sheriff's Office. The messages were sent to multiple Fremont students and "referenced the Columbine school shooting."
Detectives went to the boy's Round Lake home and spoke to him and his parents, the sheriff's office said. The boy claimed the messages were sent as a joke, but authorities "found him to be in possession of ammunition."
Further investigation revealed he had gotten the ammunition from another 13-year-old Round Lake boy, according to the sheriff's office. Neither boy was in possession of a gun.
The boy who sent the threatening message stole a firearm from a family member last year and threw it into a body of water, the sheriff's office said. The gun was later recovered by the family member.
The boy who posted the threat was charged with disorderly conduct for the posts as well as unlawful possession of ammunition and unlawful possession of a firearm for the incident last year, according to the sheriff's office.
The other boy was charged with unlawful possession of ammunition, according to the sheriff's office. He did not appear to have participated in posting the threatening messages.
Both boys were arrested and transferred to the Hulse Juvenile Detention Facility in Vernon Township, the sheriff's office said. An "extra police presence" was in place at Fremont Middle School as a precaution Monday morning.
In a statement posted on the district's Facebook page, Fremont School District 79 Supt. Dr. Bill Robertson wrote that the district was "cooperating fully with the Lake County Sheriff's Department in their ongoing investigation" and would "consider appropriate disciplinary action" against the boys once the police investigation was concluded.
"As always, the safety of our students, staff and schools is our top priority," Robertson wrote. "There are no substantiated threats at this time. The Lake County Sheriff's Department has assured us that there are no safety concerns in proceeding with classes. Classes will proceed as scheduled on Monday, with an increased police presence at our schools."
Anyone with further information about the case was asked to call the sheriff's office at (847) 549-5200.