Suburban woman sideswiped 3 vehicles, led police on high-speed chase with her kids in the car: prosecutors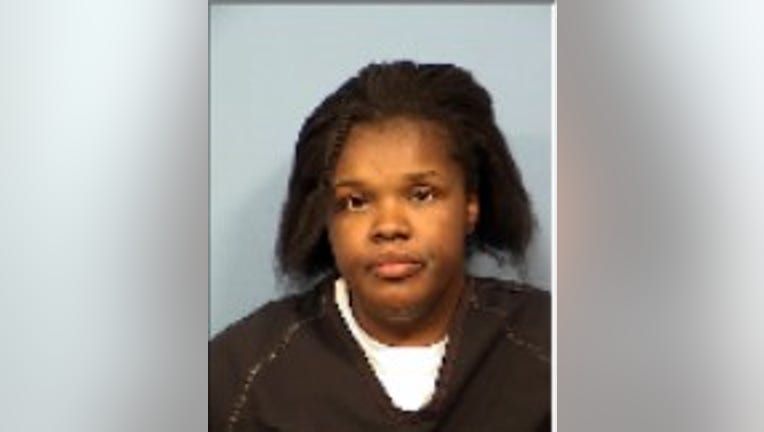 article
DuPAGE COUNTY, Ill. - Bond has been set for a suburban woman accused of leading police on a high-speed chase with her two children, ages five and eight, in the car.
Charmaine Hunt, 32, of Bloomingdale, is charged with three felony counts of aggravated fleeing and eluding a peace officer, one count of driving while her license was revoked, two counts of misdemeanor endangering the health or life of a child and multiple misdemeanor and petty traffic offenses.
Prior to the high-speed chase, Hunt had four outstanding warrants for her arrest, all stemming from aggravated fleeing and eluding charges.
At about 8:14 p.m. Wednesday, a Carol Stream police officer attempted to conduct a traffic stop on a Chevrolet Equinox, later determined to be driven by Hunt, near the intersection of North Avenue and Schmale Road.
When the officer activated his emergency lights and sirens, Hunt allegedly pulled into a parking lot but then exited the parking lot eastbound on North Avenue at a high rate of speed.
According to prosecutors, Hunt exceeded speeds of 75 mph in a 45 mph zone. She allegedly drove through red lights at North Avenue and President Street, North Avenue and Bloomingdale Road and North Avenue and Glen Ellyn Road.
SUBSCRIBE TO FOX 32 ON YOUTUBE
Out of safety concerns, the officer deactivated his lights and sirens and terminated the pursuit. However, the officer continued to follow the vehicle into Lombard.
Hunt ultimately made her way to Interstate 290, where she reached speeds of 90 mph while being followed by a Chicago Police Department helicopter.
She was eventually taken into custody after allegedly sideswiping three vehicles.  
"The alarming increase we have seen of motorists fleeing from police has reached epidemic proportions," said DuPage County State's Attorney Robert Berlin. "It is alleged that the defendant in this case is a chronic offender now facing five separate cases of Aggravated Fleeing and Eluding. What I find particularly troubling in today's case is the allegation that Ms. Hunt had two young children in the car with her as she drove at extremely dangerous speeds in her attempt to avoid apprehension. This behavior must stop as I fear it is only a matter of time before someone gets killed."
On Thursday, a judge set bond at $250,000 for Hunt in connection to the high-speed chase. Additionally, the judge ordered no bond on two of her previous warrants, a bond of $150,000 for the third warrant and a bond of $100,000 for the final warrant. 
Hunt's next court appearance is scheduled for May 11.